Today, Asis held a global press conference and officially unveiled the new generation of ROG Phone 6D esports mobile phone, which is called Asus ROG 6 Dimensity Supreme Edition.
One of the main features of the phone is that it was the first smartphone to be equipped with the flagship MediaTek Dimensity 9000+ single-chip system. The Asis ROG 6 Dimensity Extreme Edition uses a full-screen 6.78-inch screen with a resolution of 2448 x 1080 pixels. It is also the first smartphone based on the Dimensity 9000+ with a hole-free screen.
The phone has a 12-megapixel front camera, and the main camera has image sensors with a resolution of 50, 13 and 5 megapixels. The battery capacity is 6000mAh and supports 65W wired charging.
Asus ROG 6 Dimensity Supreme Edition is equipped with 16 GB of RAM and at least 256 GB of flash memory. It weighs 239g, has a body thickness of 10.4mm, and is rated IPX4.
In terms of heat dissipation, Asis ROG 6 Dimensity Extreme Edition has a system that allows you to open part of the lid for excellent cooling, the efficiency of which is increased by 20%. The hinged part is called the AeroActive Portal, and if it falls out of your hands, it will automatically close to prevent damage.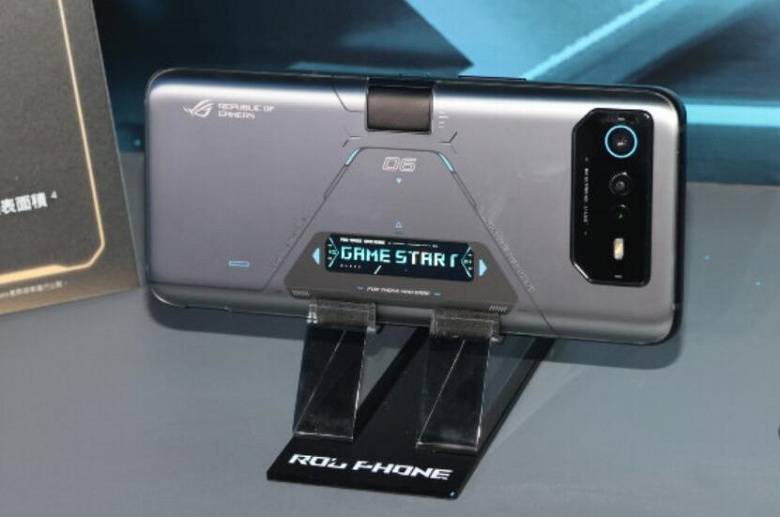 The starting price of this novelty in the UK is 800 pounds.