The Russian brand Caviar, known for its extravagant versions of flagship smartphones, has introduced a special package for the iPhone 14 Pro and Pro Max.
Caviar has been selling conventional iPhones through parallel imports for more than a month now. The package, called the Premium Box, is a 3 times larger gift box that also includes a charger and a case from Apple.
In October 2020, Apple stopped packing chargers with smartphones, and at the same time removed them from earlier models. This step was explained by concern for the environment, but caused a lot of controversy from the public. Caviar decided to correct this injustice. Director and founder of Caviar, Sergey Kitov explained:
At one time I was very surprised that Apple removed the charger from the kit. Protecting nature is great, but in this case, everyone forgot about the interests of clients. Therefore, we have put together a kit that will include not only charging, but also a cover as a gift. We did not put cheap substitutes there and bought original Apple accessories. The whole world takes care of nature, and we will take care of our customers.
Premium Box by Caviar is made from biodegradable materials – recycled wood. The black packaging has a velvety finish, and a lodgment with recesses for the phone, case and charger.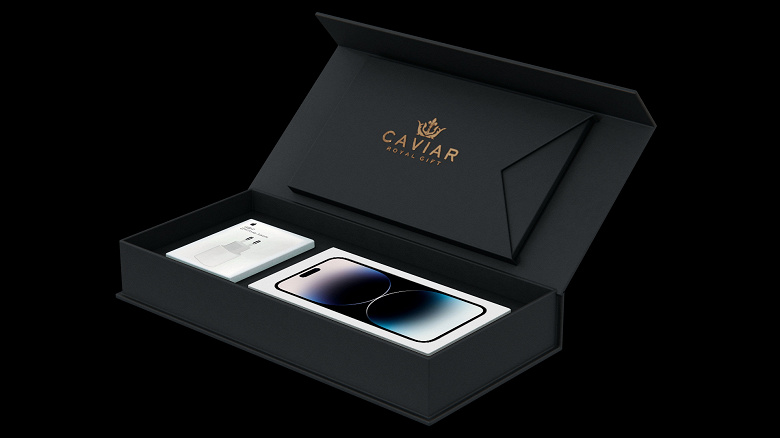 Usually special versions of Caviar cost a lot of money. The cheapest custom iPhone 14 costs from 384,000 rubles. The cost of the Premium kit is relatively low – with the iPhone and accessories, the price starts from 128,990 rubles.