On the eve of the opening of CES 2023, Adata announced its cutting-edge solid state drive. The device is called the uncomplicated XPG PCIe Gen5, and its feature is support for both a large amount of memory and high speeds.
According to official figures, the device achieves sequential read speeds of up to 14 GB/s, sequential writes of 12 GB/s, and performance of 4 KB derivative reads and writes of up to 2 million IOPS. The maximum amount of memory is 8 TB.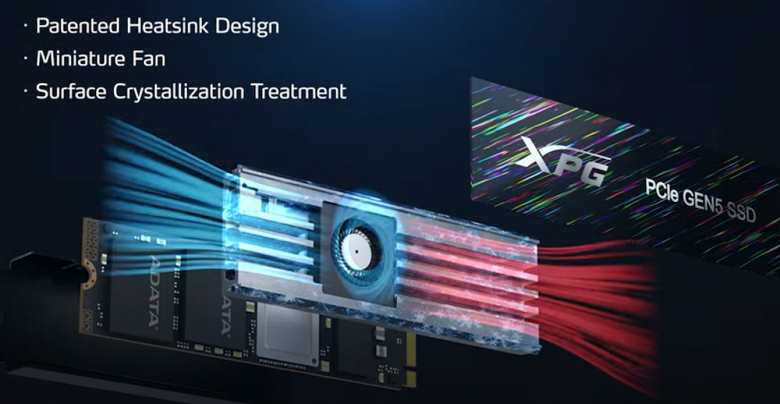 At the heart of this SSD is the Silicon Motion SM2508 controller. For adequate cooling of the SSD, the passive system is supplemented with an active element – a fan.