The Chinese electric car Skyworth EV6, which was released in Russia under the name Skywell ET5, passed the C-NCAP crash test, receiving only one star out of five possible.
The test passed the car in the "pre-top" configuration with a 72 kWh battery, which is equipped with active safety systems, the testing of which was given great attention.
Passenger safety rating was only 38.5% of the maximum. The car suffered a side impact very badly, not getting a single point out of 16 possible for it. The body was severely deformed, and the middle pillar went deep into the passenger compartment, causing severe damage to the driver and passengers.
In a frontal collision, the car received 13 points out of 24, and with an overlap of 50% – 16 points out of 24. The A-pillars of the crossover withstood the impact. It can be seen that when designing the body, the engineers focused specifically on frontal collisions, but did not pay due attention to side impacts.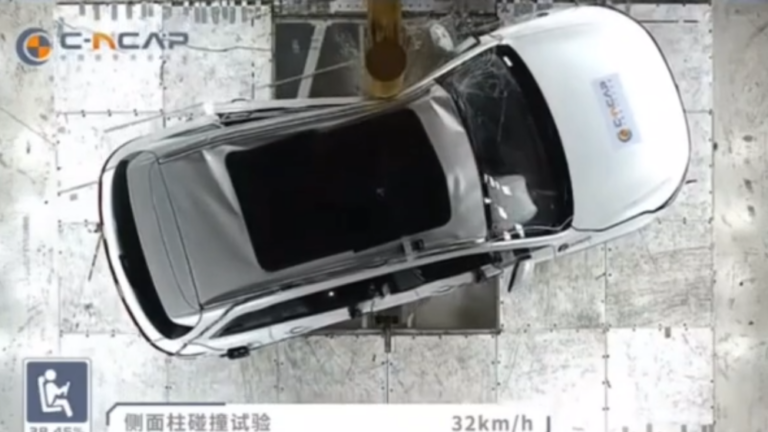 The Skywell ET5's pedestrian safety score was 61.5%, which is a typical result for mid-size crossovers. Active safety systems scored only 30%. Emergency braking, lane keeping and other assistants do not have time to respond to obstacles. The only positive point was the dynamic stabilization system (ESC), which scored 8 points out of 8 possible.
From the end of November the car available in Russia in two trim levelsComfort and Luxury, which are offered for 4,480,000 rubles and 4,980,000 rubles, respectively.