Well, after Galaxy S23 and S23+ we can now take a look at the Galaxy S23 Ultra as well.
And if in the case of the first two we saw that the design of the camera block has changed relative to its predecessors and has become similar to the Galaxy S22 Ultra, then the S23 Ultra has not changed at all in this regard. That is, S23, S23 + and S23 Ultra will be made in the same style, but at the same time and in the same style as the Galaxy S22 Ultra.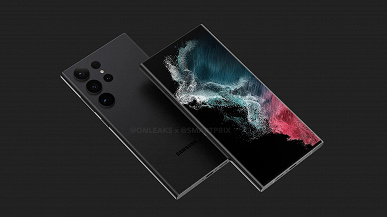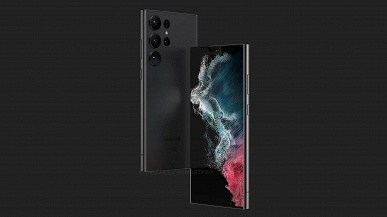 In fact, if you place images of two flagships side by side, you can hardly understand which is which. But there are still tiny differences, which can be seen in the image below.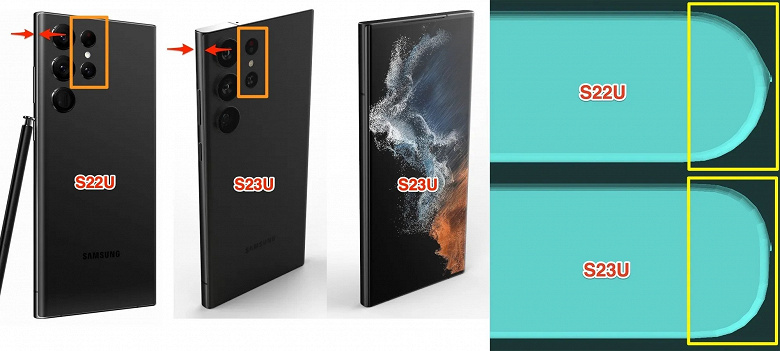 The dimensions of the novelty are 163.4 x 78.1 x 8.8 mm versus 163.3 x 77.9 x 8.9 mm for the current flagship. Recall that rumors attribute to the S23 Ultra a new 200-megapixel main camera, while the rest of the sensors allegedly may remain unchanged.
The S23 Ultra renders were created by OnLeaks insider, who also shared the S23/S23+ renders. OneLeaks publishes several dozen renders of smartphones a year, and it's extremely rare that something doesn't add up. In particular, he shared renderings of OnePlus 10 Pro, iPhone 13 Pro, Samsung Galaxy A33 and others.