So far, numerous sources have confirmed that the Samsung Galaxy S22+ and S22 Ultra will support 45W fast charging. As for the standard version of the Galaxy S22, this smartphone will only support 25-watt charging.
According to new images that have leaked online, the Galaxy S22 will be able to charge at no more than 25W, just like its predecessor. However, it will take 70 minutes to charge the 3700 mAh battery (300 mAh less than the Galaxy S21).
The promotional image also confirms that the Samsung Galaxy S22+ will be able to use a 45W charger that will charge a 4500mAh battery in 60 minutes.
Tests have shown that it takes 73 minutes to fully charge the Samsung Galaxy S21, while the Samsung Galaxy S21+ did it in 72 minutes.
Finally, the source confirmed that the S22 phones won't come with a charger – you'll have to use your own or buy a new one.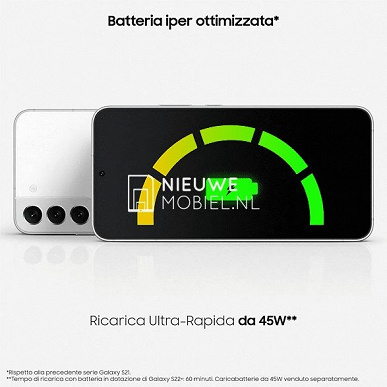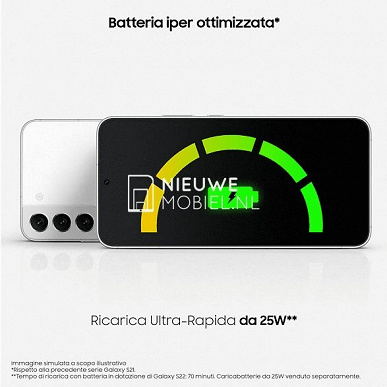 The presentation of new products will take place on February 9.