It seems, records set by Ryzen 9 7950X — this is just the beginning. Judging by the screenshot that appeared on the Web, the new AMD flagship can operate at a frequency of 6.5 GHz with all active cores!
Recall that the records we talked about today were set using liquid cooling and overclocking the CPU to 5.4-5.55 GHz. As you can see in the CPU-Z screenshot, the processor can run at 6.5 GHz, and this is the frequency for all cores.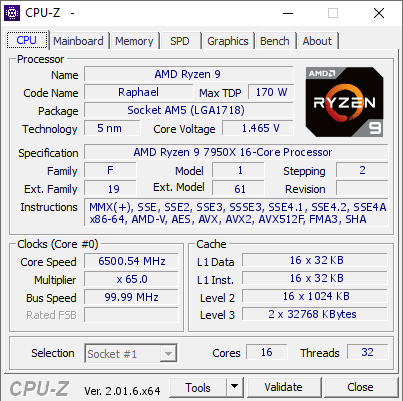 Under what conditions such indicators were achieved, has not yet been reported. Probably, the liquid cooler was not enough here.

There is no reason not to trust the data, as they were shared by the insider @TUM_APISAK, who has long specialized in processors and video cards.