There has been another mini-revolution in medicine. For the first time, a robot successfully performed a surgical operation without human intervention, coping with the task much better than a human.
The robot is called Smart Tissue Autonomous Robot (STAR). He performed a laparoscopic operation on the intestines of a pig – an intestinal anastomosis. This is a fairly complex procedure with the laparoscopic method, requiring very high precision and many repetitive movements.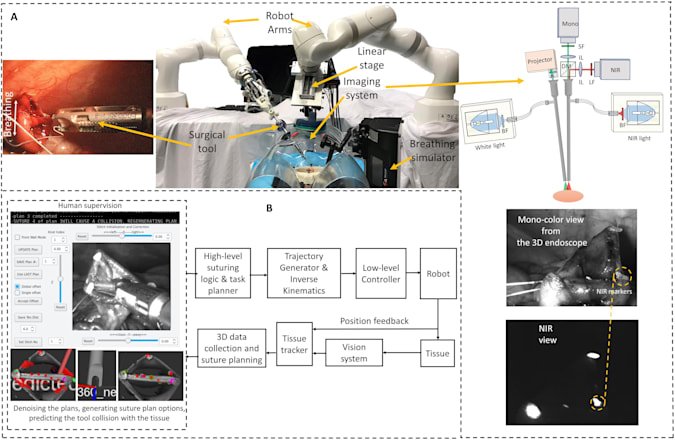 The robot was equipped with a 3D structural light endoscope and was guided by a tracking algorithm based on machine learning.
We believe that advanced 3D machine vision is essential to make intelligent surgical robots smarter and safer.

Professor Jin Kang
What makes STAR special is that it is the first robotic system that plans, adapts and executes a soft tissue surgical plan with minimal human intervention.

Researcher Hamed Saeidi
Interestingly, the current achievement can be called a consequence of a similar operation carried out by another robot in 2016. However, then the system required constant human intervention, and the operation itself was not laparoscopic. That is, in just five years, a lot of progress has been made.