The Moskvich plant in its Telegram channel published details about the network of salons that will sell the Moskvich 3 crossovers. In addition, the price of the car and available colors were announced.
We have completed the selection of partners for the dealer network in Moscow. At the first stage, 11 dealer centers will be engaged in the sale and maintenance of Moskvich cars – see the map for more details.
"Moskvich"
The plant also confirmed that the new car will be available for sale at a price of 1,970,000 rubles. "Moskvich" will be offered in five colors, including white, black, red, gray and blue.
Next year, we will concentrate our activities in large Russian cities with a million population, and as production volumes increase, we will expand our presence in the Russian market. The first model will be the Moskvich 3 crossover, which will replenish taxi and car sharing parks.
"Moskvich"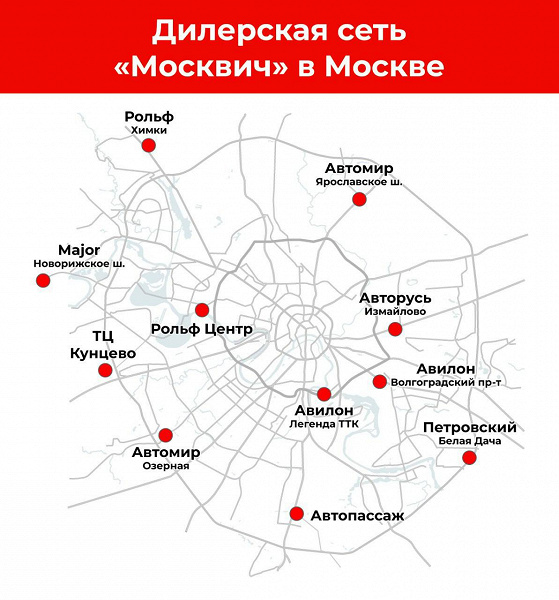 Sales should start before the end of the month.