The team of the popular private classifieds platform "Avito" shared interesting news. At Avito Auto, an exclusive collection motorcycle Monomakh from the Russian Motorcycle company is offered for purchase.
This pre-production model will be released in a limited collection of 10 pieces. Motorcycles are available for pre-order at Avito Auto for 6 million rubles, buyers will be able to get them in the spring of 2023.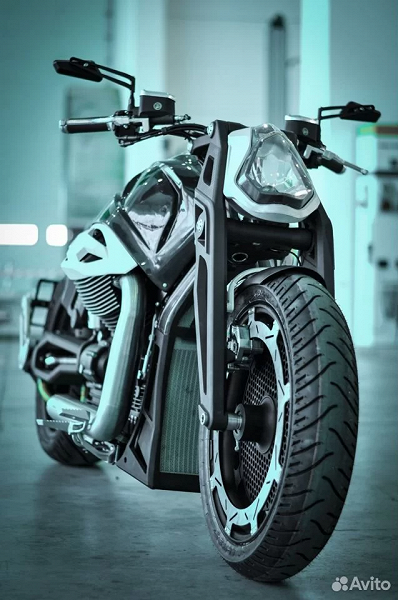 Recall that Monomakh is a Russian motorcycle with a domestic four-stroke Aurus Reactor engine and a six-speed gearbox. When developing the power unit, the developers used the technologies of NAMI, Porsche Engineering and Ricardo.
Motorcycles are designed on the basis of the Lvpvs Alpha prototype, assembled in 2015 with the participation of Italian specialists from Officina Rossopuro and Walter Tosto. The well-known Italian designer Filippo Barbicane worked on the appearance of the Monomakh motorcycle.