The Korean company Kia has unveiled the Kia Concept EV9 electric crossover at the Los Angeles Auto Show.
As noted by the manufacturer, the Concept EV9 provides the first insights into the next model in the EV line after the successful Kia EV6. It was immediately created as an electric car, without analogues with an internal combustion engine.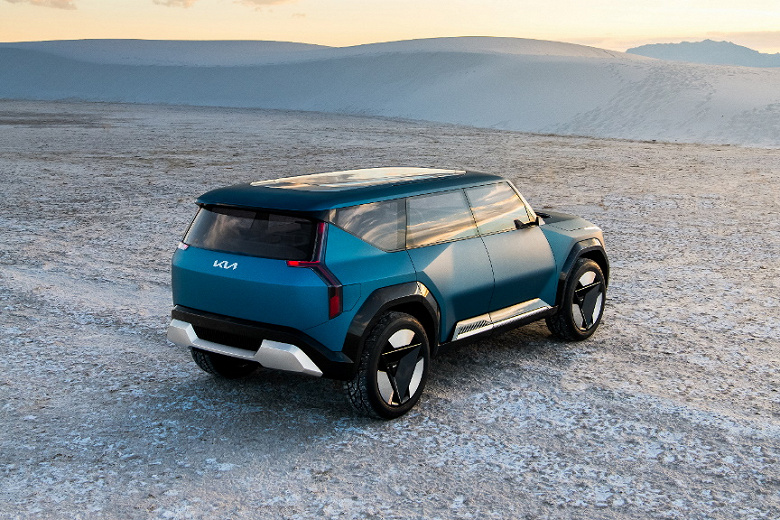 The crossover looks massive and angular. According to Kia, it is developed in accordance with the new philosophy of "The unity of opposites", the design emphasizes the "readiness of the car for travel and adventure."
The Kia Concept EV9 is based on the modular E-GMP electric vehicle platform. Overall length – 4,930 mm, width – 2,055 mm, height – 1,790 mm, and its wheelbase is 3,100 mm. The power reserve reaches 480 km. Fast charging from a 350 kW station is supported, which allows you to replenish the battery energy reserve from 10% to 80% in 20-30 minutes.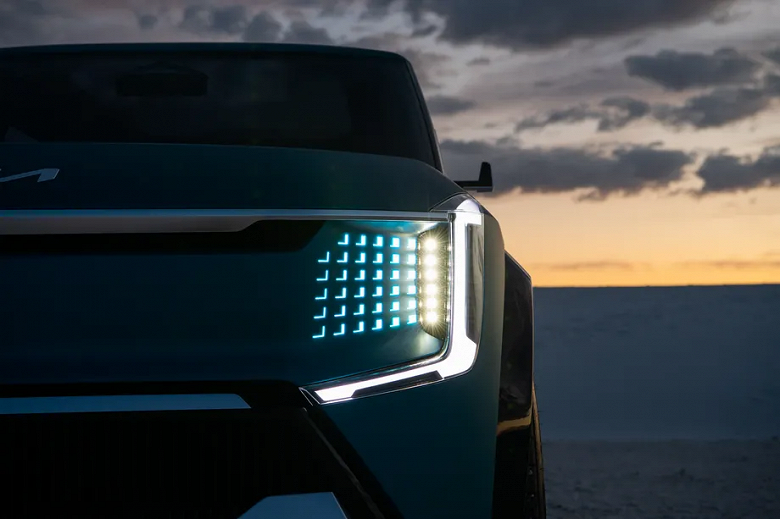 Instead of a traditional grille, the Kia Concept EV9 has a display. When not in use, it is completely covered by the body panel. As the manufacturer promises, the display can arrange a "light show" to greet the driver when turned on, and also serves as a side light while driving.
A solar panel is located in the bonnet duct area. Instead of traditional side mirrors, a monitoring system with new generation video cameras is installed.
Also in the Kia Concept EV9, an interactive display with a diagonal of 27 inches is installed, which is responsible for multimedia capabilities, climate control, functions to increase comfort and convenience.
The electric crossover provides three options for organizing the interior space. Active mode is activated when the Concept EV9 is in motion. In it, the main task is to provide the driver and passengers with an optimal driving experience.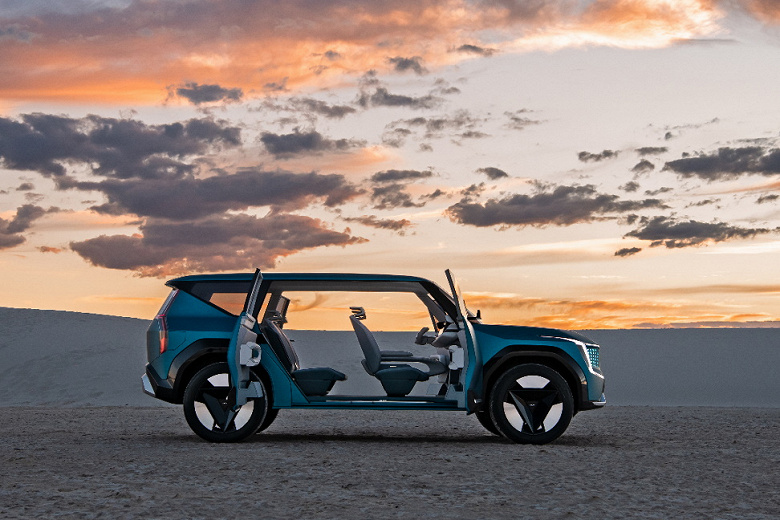 The other two modes are selected when the Concept EV9 is stationary. Pause Mode transforms the space in the salon to be more like a living room. The seats change position so that those in the first and third rows are facing each other. The second row seats fold down into a table.
In Enjoy Mode, the cabin remains in three rows, but all seats rotate 180 degrees. The luggage compartment door opens to allow the driver and passengers to see the surrounding landscape.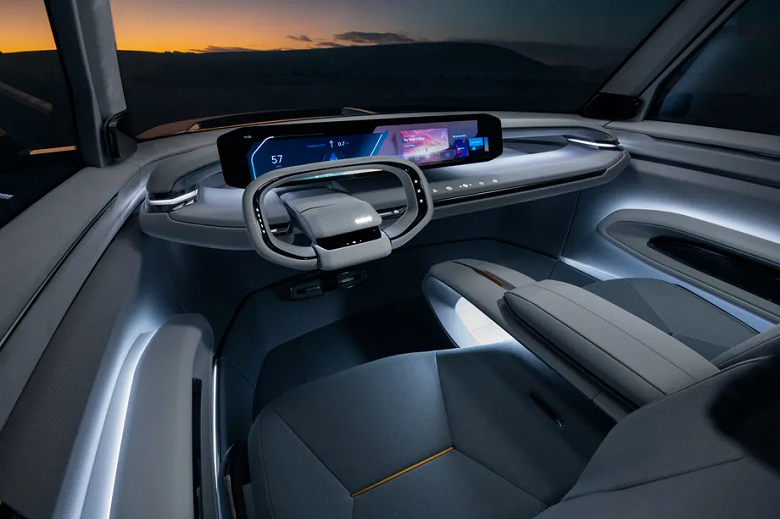 Also noteworthy is the unusual retractable steering wheel, 22-inch wheels and a panoramic glass roof.
.