The Russian electric car brand Evolute promised to present itself and its first cars at the end of August, but this never happened. As it became known now, the official premiere of the Evolute will take place on September 4 as part of the bike festival. Three models will be presented to the public: a sedan and two crossovers.
We have already written a lot about the sedan. Evolute i-PRO will receive an electric motor with a capacity of 163 hp. and a traction battery with a capacity of 53 kW, on a full charge of which the car can travel up to 420 km, the car company reports. Crossover i-JOY it will turn out to be a little more powerful (176 hp), but the traction battery will have the same capacity of 53 kW, and the cruising range will be slightly less – 405 km. Specifications for the i-JET model were not disclosed.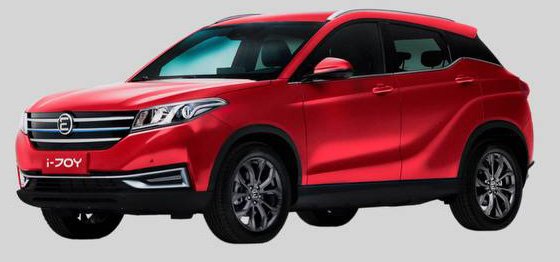 "The Evolute i-PRO is scheduled to start production in September, the Evolute i-JOY in October, and the Evolute i-JET is expected in 2023," the company said.
In autumn, Evolute electric cars will appear at dealers in Moscow, St. Petersburg, Kazan, Krasnodar, Sochi and other cities of Russia, dealers will be engaged in technical and warranty service of cars. The assembly will be arranged at the Motorinvest enterprise in Lipetsk.
Earlier it was reported that the i-Pro electric sedan will cost about 3 million rubles, electric vehicles will participate in the preferential car leasing program and they will be covered by a 35% discount, but not more than 925 thousand rubles.