Yesterday AMD lifted the ban on publication of reviews of the 8-core processor Ryzen 7 7800X3D, and sales of new items should begin today. However, Asus' stock overclocker has already managed to overclock the CPU, which according to AMD itself does not support overclocking.
However, the process itself is not easy. First, you need a motherboard with an external clock generator. The overclocker used the Crosshair X670E Hero model, which has two such generators. Secondly, you need to deal with the settings of two technologies at once: Precision Boost Overdrive (PBO) and AMD Curve Optimizer: the first allows you to remove power restrictions, and the second – to increase the voltage.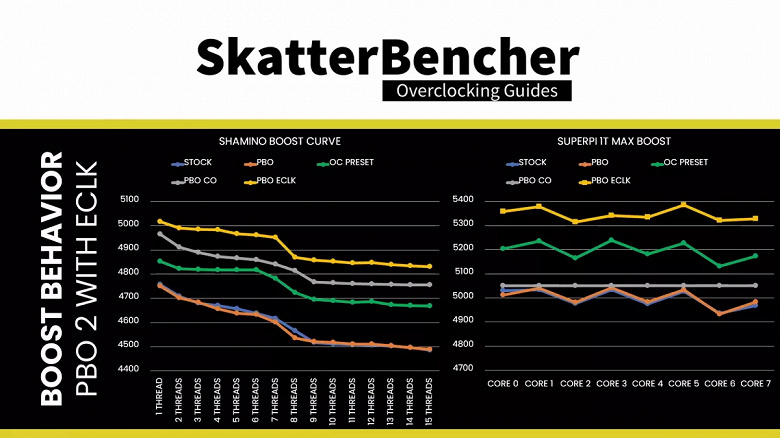 As a result, the Ryzen 7 7800X3D at 1.2V reached a frequency of 5.4 GHz (when loading one core) and 4.85 GHz (when loading all cores). That is, the maximum increase in frequency was approximately 10%.