New Delhi.
Nissan Leaf Electric Launch India: It is being heard for a long time that Japanese popular car company Nissan is preparing to launch its first electric car in India and it can come under the name Nissan Leaf. Now the good news is that the Nissan Leaf has been spotted testing in Delhi-NCR in the past and with this the speculations have started that soon the Nissan Leaf may enter the Indian market. For the time being, do you know that along with the affordable SUV Nissan Magnite in India, what is the company going to do in the electric car segment with the Nissan Kicks in the midsize SUV segment?
Good demand for electric cars
Recently, a Nissan Leaf was seen on the roads of Delhi-NCR, which was captured by a person named Swaroop Mishra in his camera, Rushlane has reported about it. However, this is not the first time that the testing of the Nissan Leaf has started. In the year 2019 also, the testing image of Nissan Leaf was revealed on several occasions. But now that the sales of EVs have increased in the Indian market and new companies are bringing electric cars, it is believed that soon Nissan Leaf can also be launched.
premium electric car
At present, if you talk about the look and features of the upcoming Nissan Leaf, then this electric car will be premium to see, in which the features will also be very latest. The Nissan Leaf Electric will come with advanced driver assistant system (ADAS) as well as many other special features. This electric car will get a 40 kWh lithium-ion battery pack, which can have a battery range of up to 400 km on a single charge. Its electric motor will be capable of generating up to 146 bhp power and 320 Nm torque.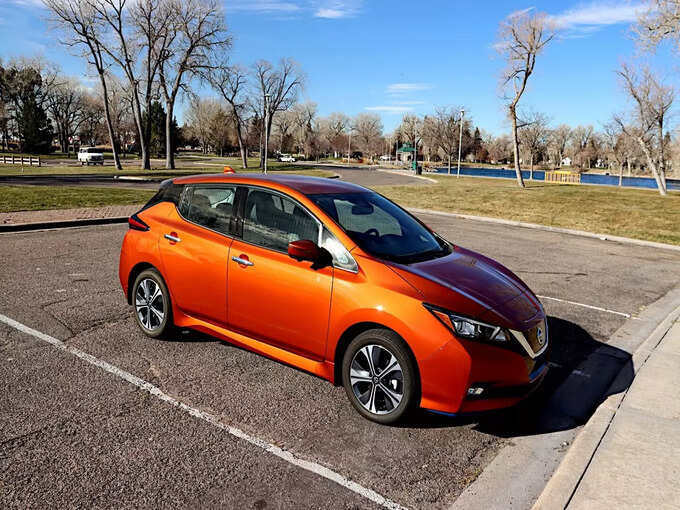 most popular electric car
Let us tell you that the Nissan Leaf is the most popular electric car in the world, with 5.2 lakh units sold in 12 years. The Nissan Leaf is sold in at least 50 countries and the next market for Nissan is India. There is a preparation to bring it in India as a completely built unit. The expected price of the Nissan Leaf in India could be around Rs 40 lakh and it will compete with the Mini Electric as well as the upcoming Volvo XC40 Recharge.