Google announced a big Android Auto design update back in May at the Google I/O conference. And now the first users can join the new interface on the multimedia systems of their cars.
At the moment, the new Android Auto interface has begun rolling out to members of the public beta program.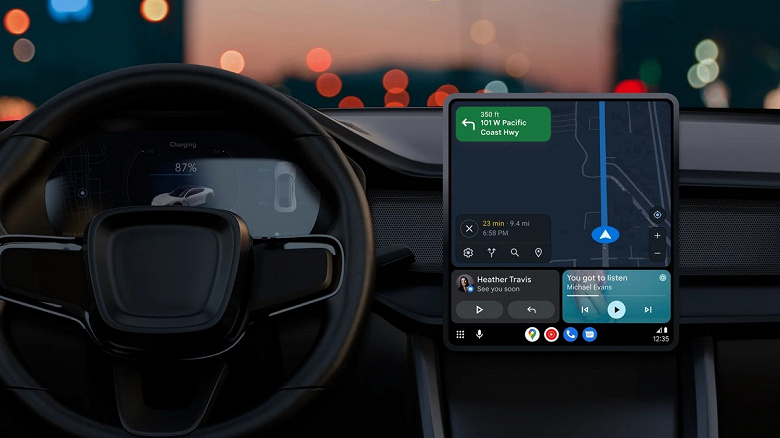 Note that the release of the redesigned interface was planned by the end of the summer, but this never happened.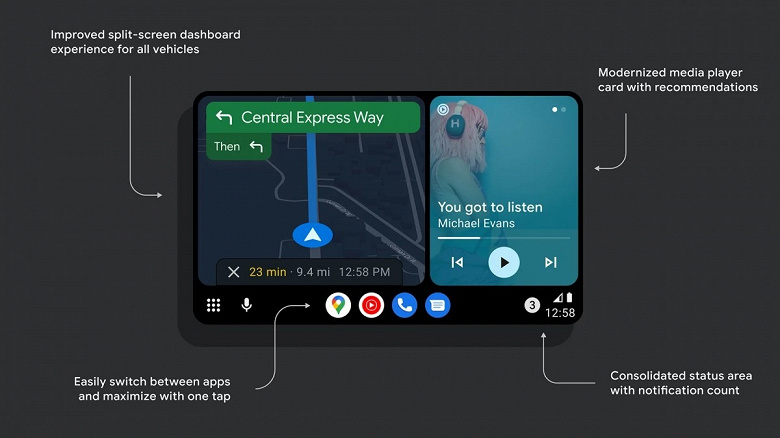 The new Android Auto interface has become more convenient to control while driving, with larger elements. The interface will now adapt to different screen sizes and orientations. Split screen should also be more convenient. Improvements have also been made to such key components as maps, voice assistant, media content, and much more.