The latest AMD driver received not only support for the new Noise Suppression technologybut also optimizations for OpenGL, thanks to which the performance in games based on this API can increase simply unbelievably.
In particular, in Minecraft, the company talks about a performance increase of up to 85%, but at the same time, you can see an increase of 92% on the diagram!
At a minimum, this is all true for cards from the Radeon RX 6750 XT to the RX 6950 XT. It is not clear what gain the younger adapters have, but it is unlikely that it is much less.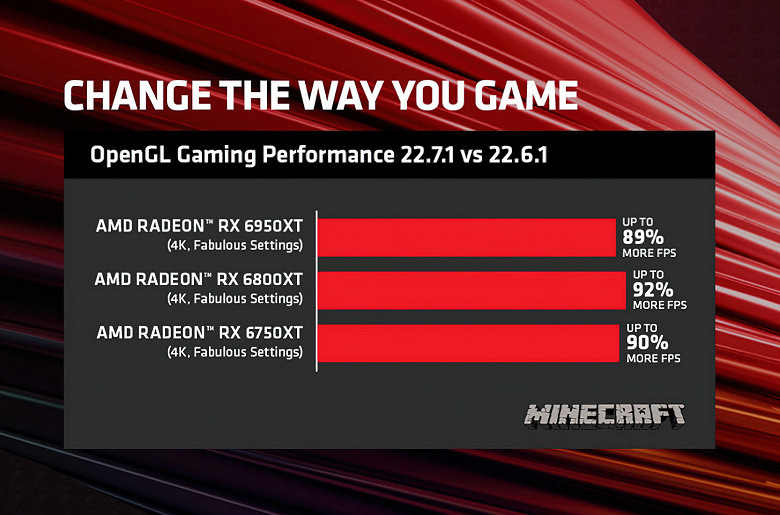 At the same time, there is already one third-party test, although not yet in the game, but in the Unigine Heaven benchmark. In it, the performance of the iGPU in the Ryzen 7 6800U with the new driver increased by 12%. This is far from 80-90%, but still very noticeable.
It remains to wait for third-party tests in different games and with different video cards in order to fully appreciate the difference.