Next month will be the beginning of the end for BMW's M-series vehicles exclusively equipped with internal combustion engines. The fact is that in October BMW will introduce the M2 (G87), which will be the last model of the Performance division with an internal combustion engine.
The sports coupe has been shown in new images that show, among other things, a new grille, rear wing, center-mounted exhaust tips and new 1000M wheels.
The world premiere is scheduled for October 11 (October 12 in Europe), and the release of new items on the market will take place in 2023. The sports coupe will only be assembled in Mexico at BMW's San Luis Potosi plant, with first customer deliveries scheduled for next spring.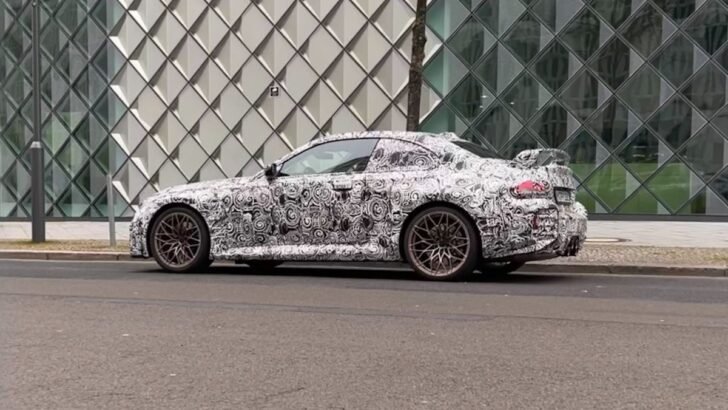 Initially, the car will only be rear-wheel drive, although there are also rumors of an all-wheel drive version that may come later.
The new M2, according to BMW, will be a dream come true for enthusiasts, fitting the M4's engine and gearbox into a lighter body.
Taking a course on environmental friendliness along with the rejection of internal combustion engines and the release of electric vehicles, BMW also plans to establish the production of cars on hydrogen.