Just a week after the world was shown images of the first space objects taken by the James Webb telescope, Rohan Naidu of the Harvard Center for Astrophysics made a very important discovery: he discovered a galaxy that existed 13.5 billion years ago! This is approximately 97.8% of the age of the universe.
The galaxy, named GLASS-z13, was formed 300 million years after the Big Bang. "We are potentially looking at the most distant starlight anyone has ever seen.", Rohan Naidu said, characterizing both his discovery and the GLASS-z13 image at the same time.
GLASS-z13 was discovered during the analysis of the so-called "early release" data from the main NIRcam thermal imager of the James Webb orbital observatory. When translated from the infrared to the visible spectrum, the Galaxy looks like a red spot with white in the center.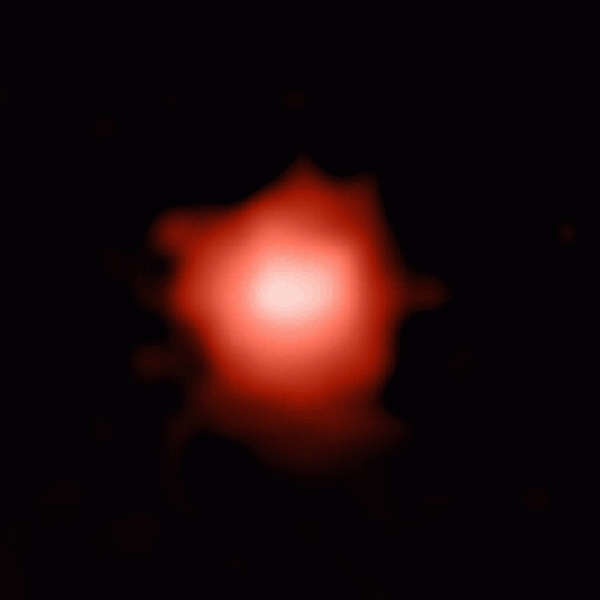 Naidu and his colleagues – a team of 25 astronomers from around the world – presented their findings in a scientific journal. And although the data is still submitted as a "preprint" (that is, they have not yet been peer-reviewed), Naidu is confident in the discovery. According to him, another group of astronomers led by Marco Castellano (Marco Castellano), who analyzed the same data, came to similar conclusions.
Along with GLASS-z13, scientists have discovered another one, GLASS-z11. She is a little younger – about 100 million years. Both galaxies are located at a distance of 500 parsecs from the Earth.