Apple introduced a total of four iPhone 14 series smartphones this year, including the iPhone 14 Plus, which is scheduled for release on October 7th. The last smartphone with the Plus prefix was the iPhone 8 Plus, released in 2017.
However, before the Apple conference, there was a lot of information that this 6.7-inch model is called the iPhone 14 Max. Now there is new evidence that the smartphone was called that. A Dutch tech blog found that there are at least two places in iPhone support documents, including Apple's official website, where the iPhone 14 Plus is referred to as the iPhone 14 Max. This indicates that the commercial name iPhone 14 Plus was chosen at the last moment, while Apple did not have time to remove all references to the iPhone 14 Max.
Judging by the sales of the iPhone 14, as well as the level of pre-orders for the iPhone 14 Plus, the new model could end up being the most unsuccessful large Apple smartphone ever.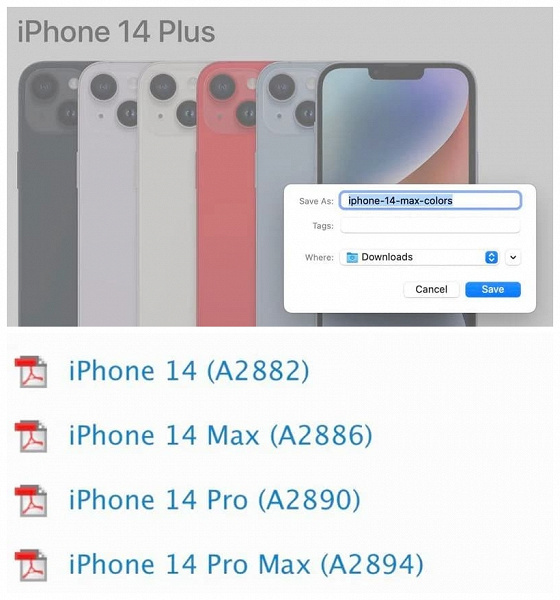 Yesterday we wrote about new use of Dynamic Island in iPhone 14 Pro. The developer decided to "hide" the cat inside Dynamic Island. When the user touches the screen, the cat tries to grab it with its paw.