Older Intel Alder Lake processors turned out to be quite hot and gluttonous, and Core i9-12900K under load capable of consuming more than 270W.
However, the same Core i5-12600K showed that the problem is not in the architecture as a whole. And now we can talk about it more confidently. Core i9-12900K tests with different power limits appeared on the web.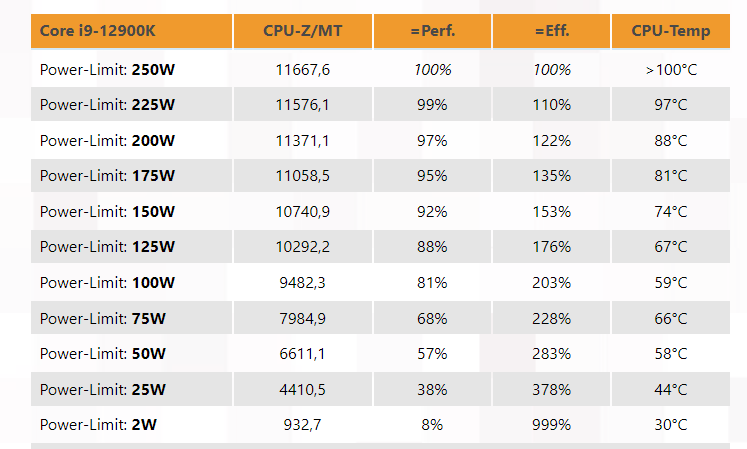 As you can see, the Intel flagship can significantly reduce power consumption and heating with minimal impact on performance. For example, lowering the power limit from 250 to 175 watts leads to a decrease in temperature by about 20 degrees, and performance decreases by only 5%.
However, this state of affairs is nothing new. Ryzen processors also reduce power consumption in Eco mode by up to 30% while reducing performance by only 5%. The main thing is to know about this feature of modern CPUs and use it if necessary.
.