International Data Corporation (IDC) has published fresh quarterly statistics on the global printing equipment market. The data includes deliveries of various types of printers (laser and inkjet formats from A2 to A4), multifunctional devices, and copiers.
In the last quarter of 2021, the total shipments of devices in these categories amounted to about 22.3 million units. This is 17.6% less than a year ago, when shipments were 27.1 million units. If we consider the industry in terms of money, then sales decreased by 12.3% to $9.7 billion.
Analysts note that such a significant decline is due to two main reasons. These are difficulties with production due to a shortage of components and a disruption in the supply chain.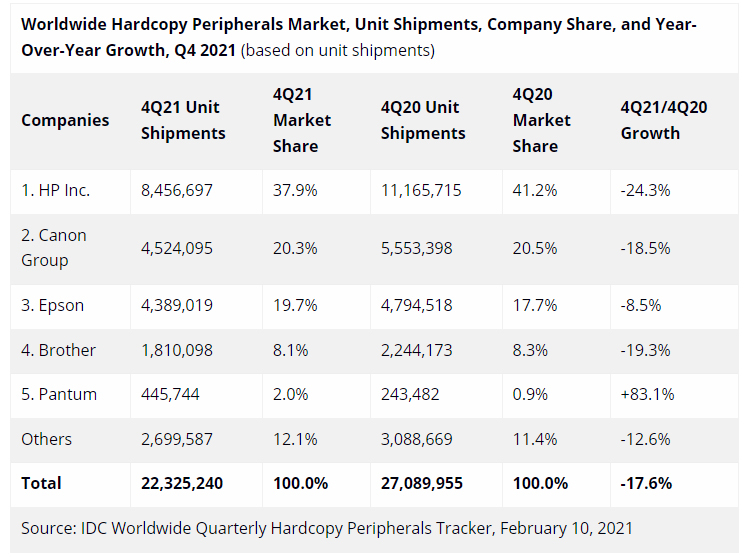 HP Inc. was the largest supplier in the quarter. with a share of approximately 37.9%. In second place is the Canon Group, which took 20.3%. Epson closes the top three with 19.7%. The top five also included Brother and Pantum, with 8.1% and 2.0% respectively. The total share of all other suppliers is 12.1%.