The GeForce RTX 4090 graphics card really has incredible overclocking potential. We have already seen how the GPU of the card can operate at a frequency of about 3-3.1 GHz, but now the GALAX Brazil OC overclocker and TecLab head Ronaldo Buassali has shown what the novelty is capable of with extreme overclocking.
First, in normal mode, the card turned out to be overclocked to 3.15 GHz on the core. But liquid nitrogen made it possible to reveal the full potential, and the GPU frequency was increased to 3.45 GHz! True, due to certain features of the new Nvidia adapter in this mode, the performance even dipped, so that in the end the frequency was reduced to 3.27-3.375 GHz. It was at these values ​​that numerous records were set, including 28,553 points in 3DMark Ultra, 29,304 points in Port Royal and others.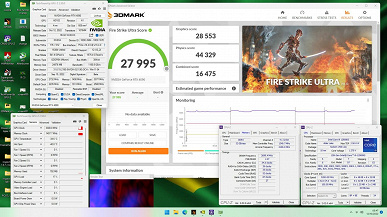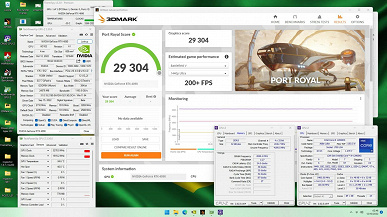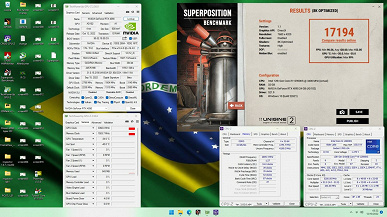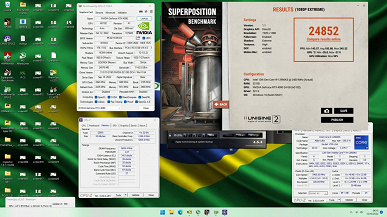 Considering that these are only the first results, and some versions of the RTX 4090, which usually focus on maximum overclocking, have not even been presented yet, it is likely that the card will be able to overcome the 3.5 GHz mark for the GPU.