The GeForce RTX 4070 Ti, which will be released in early January, is marginally ahead of the RTX 3090 Ti. At least, judging by the results of OctaneBench tests.
In this benchmark, the as yet unannounced 3D card scores 725 versus the RTX 3090 Ti's 688. Of course, one benchmark is not yet an indicator. But we can correlate his results with the results in games. For example, if we talk about a pair of RTX 4080 and RTX 3090 Ti in 4K, then the first is on average 15% faster than the second. In OctaneBench, the difference is 35%. That is, apparently, this particular benchmark is more favorable to the RTX 40 line than games on average. This means that in games, the RTX 4070 Ti will quite possibly fall behind the RTX 3090 Ti.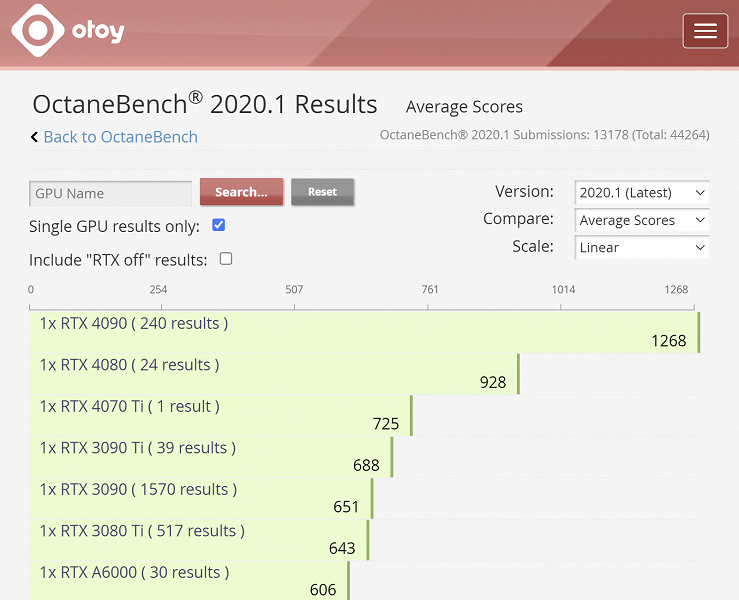 Actually, if remember the resultswhich Nvidia itself shared, when the RTX 4070 Ti was still called the RTX 4080 12GB, then the new product lost to the RTX 3090 Ti in two games out of three, and in one it was quite noticeable.