According to Autonews with reference to the head of the Skywell brand in the Russian Federation Alexander Ivanov, sales of the Chinese electric crossover Skywell ET5 will begin in Russia in 15-20 days. By this time, the model must be certified and receive a Vehicle Type Approval (OTTS). On the moment of announcement sales promised to start in October.
Skywell ET5 in the standard Comfort version for 4,480,000 rubles will include a leather interior with keyless entry, six airbags, power front seats with heating and ventilation, a rearview camera, adaptive cruise control, a power trunk and a multimedia system with a 12-inch screen .8 in.
Top performance Luxury will cost 4,980,000 rubles. For an additional half a million rubles, buyers will receive laser high-beam headlights, a panoramic roof, an all-round camera and patented, fully reclining sleeping seats.
Both versions received one 204 hp electric motor mounted on the front axle, acceleration to "hundreds" takes 7.9 seconds. The maximum power reserve from a 72-kilowatt battery is 520 kilometers.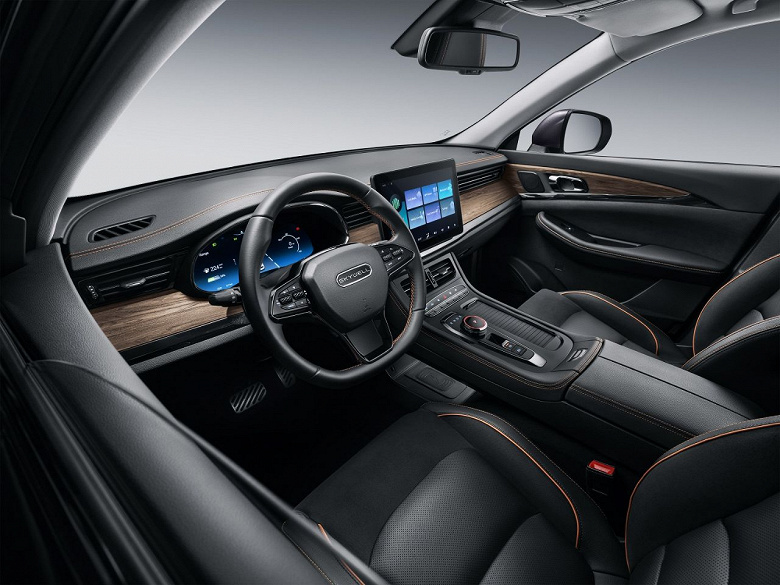 By the end of the year, Skywell's own dealer network of 20 official dealers will appear in Russia, and in 2023 their number should increase to 30. All brand cars will be sold with a full warranty for a period of 5 years or 150,000 kilometers.