At the Guangzhou Auto Show, Chery unveiled the first new-generation crossover, which has long been codenamed Chery XC. As a result, it was named Omoda 5.
Chery stated that the Omoda line is targeted at the global market and young people. Considering that Chery crossovers are among the best-selling in their class lately (we recently published sales ranking in October and for the whole year), it was immediately clear that the car should be released in our country. Chery has already confirmed that Russia is one of the priority markets, and the Omoda line will receive 3-4 more models.
The dimensions of Chery Omoda 5 are 4400 x 1830 x 1585 mm with a wheelbase of 2630 mm, that is, it is larger than Chery Tiggo 4, but smaller than Chery Tiggo 7 Pro. The car received a completely new design, which does not trace the features of the manufacturer's previously released models. Although some are already comparing it to Changan Uni-T. The car received a unique grille that is part of the huge bumper, new LED headlights, daytime running lights and taillights, as well as black 18-inch wheels and chrome rear bumper elements. There are no more popular retractable handles, which indicates the price point of the new car.
The digital instrument cluster display and infotainment system are combined into a single unit, and the number of physical buttons is minimized. The door cards and the top of the center console are upholstered in soft materials. The cabin has enough niches for storing various little things, and there is also a wireless charging station for a smartphone.
Chery Omoda 5 received a 1.6-liter Acteco engine with 197 hp. with a torque of 290 Nm, which works with a 7-speed "robot". The standard McPherson suspension is installed at the front and the multi-link independent suspension at the rear. The drive is front-wheel drive only. Hybrid and all-electric versions will follow later.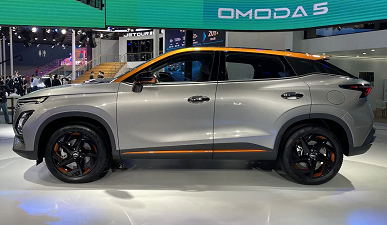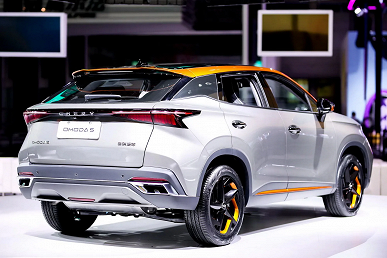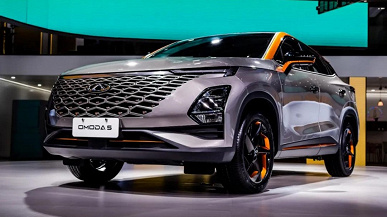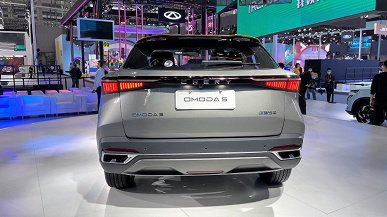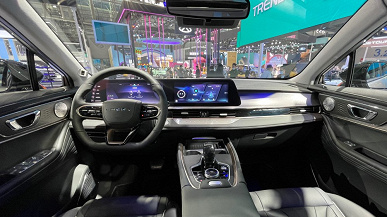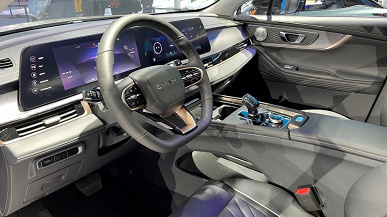 The price has not yet been officially announced, but it is expected that in China it will exceed 1.15 million rubles. Even before the announcement of the car lit up on live photos.
.