A few weeks ago on the social network Weibo published a high-quality render of promising smart watches Huawei Watch D with support for measuring blood pressure, and now the existence of the device is confirmed by a photo of the box of the retail version – it is in this form that the watch will be presented on the store shelf.
Watch D is a completely new model of Huawei smartwatches that is more focused on monitoring vital signs than any other model from the manufacturer. There will be a heart rate sensor, a pulse oximeter and, most importantly, the ability to measure blood pressure. Moreover, Huawei has official permission to use the tonometer function, obtained on the basis of clinical trials conducted in China.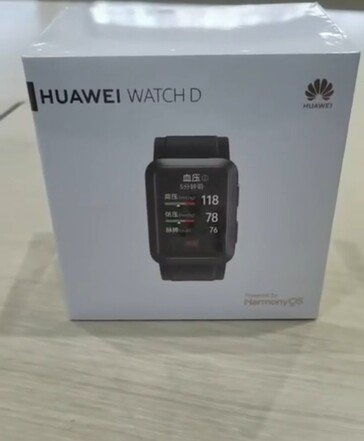 On the characteristics of Watch D nothing is reported, except that the inscription on the box indicates the use of the proprietary operating system HarmonyOS. According to rumors, the official premiere of the novelty will take place on December 23. At the big event, together with Watch D, the company will present clamshell smartphone Mate V.
.