Dongfeng Motor unveiled the Dongfeng Lantu Dreamer hybrid minivan, which is classified as a premium car, last fall. Mass production and delivery are scheduled for mid-year.
Photos and details of the car have already appeared in the database of the PRC Ministry of Industry and Information Technology. Overall length, width and height of the car are 5315, 1980 and 1810 mm, respectively, and the wheelbase reaches 3200 mm. It beats the Buick GL8, Toyota Senna and Kia Carnival.
Despite the fact that this is an electric car, it received a huge blank panel that looks like a radiator grill. At the same time, there is a similarity with BMW cars, especially after the latter switched to giant "nostrils" like the BMW Concept XM.
The car offers a premium salon with gods of finishing materials, two independent seats, a large TV. The manufacturer claims that the cabin offers 5-star comfort levels.
The Dongfeng Lantu Dreamer electric minivan is equipped with a multi-link double wishbone suspension, making it the world's first minivan with such a suspension. At the same time, it is equipped with air suspension, which further increases the comfort and controllability of the car.
The Dongfeng Lantu Dreamer is equipped with a 1.5-liter gasoline engine and two electric motors of 130 and 160 kW. It accelerates from 0 to 100 km / h in just 5.9 seconds, making it the fastest hybrid minivan in the world. The car will receive a second level self-driving system, as well as 22 different sensors, including cameras and radars.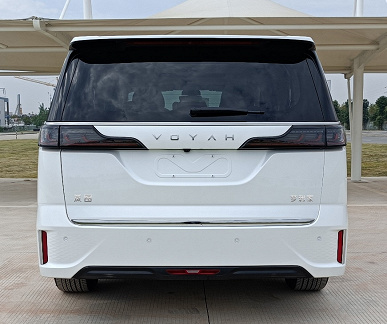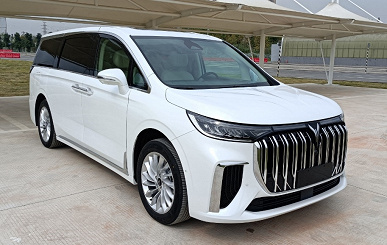 The price has not yet been announced.