The resource "Lada.Online" has published details about the difference between the exterior of the car Lada Vesta NG (New Generation), which should go on sale this week.
The car received full LED headlights, as well as taillights. Almost all lighting is LED, except for the turn signals. LED headlights and taillights are already used in the basic version of the car. Additional lighting elements (fog lights and lantern, number plate lights) are also LED.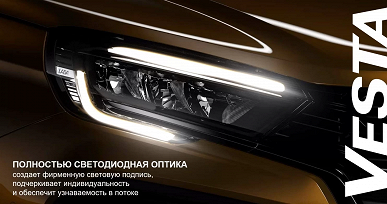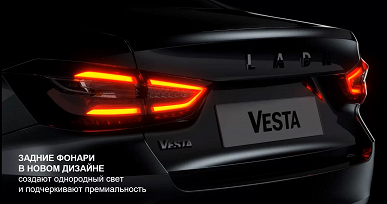 The front bumper is distinguished by an expressive new form of X-shaped moldings and a more developed relief. For the Cross version, the lattice pattern is distinguished by large honeycombs. In the standard version, the grille is emphasized by two chrome-plated moldings visually expanding the silhouette of the car.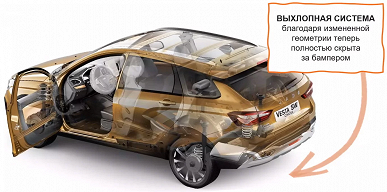 The rear bumper has a sporty design and is accentuated by two decorative exhaust pipes. The right bell snaps off, under it there is a towing eye. Thanks to the modified geometry, the exhaust system is now completely hidden behind the bumper.
The modified shape of the trunk lid visually lengthens the body and makes its appearance even more harmonious and proportional. The brand name Lada has become larger and more noticeable.

The shark fin antenna is installed in all versions. The car received four options for rims.
New corporate body colors. "Damask steel" for regular versions and "Garfield" for the Cross version.

The same source published Details about the Comfort Plus-equipment of the car Lada Vesta NGwhich differs from the basic version in the presence of additional options for comfort and safety, as well as luxury version. The new Lada Vesta is already in the "base" equipped with air conditioning, start / stop button, heating and keyless entry.