The European Union continues to increase the security of electronic equipment. This time, the European Commission has proposed a new draft law, which will oblige to increase the cyber protection of any devices with an Internet connection.
According to the source, every 11 seconds there is a cyber attack in the world, the total damage from them over the past year amounted to 5.5 trillion euros. Specifically, in Europe, hacker attacks cause damage from 180 to 290 billion euros per year. An increase in such actions was recorded during the coronavirus pandemic, as well as subsequent events in Ukraine. The EU believes that the European energy infrastructure could become the target of such attacks.
The new law will oblige manufacturers of electronic devices to ensure their security at the design and development stage. According to Thierry Breton, EU Commissioner for the Internal Market, at the moment most electronic devices are not subject to any cybersecurity obligations.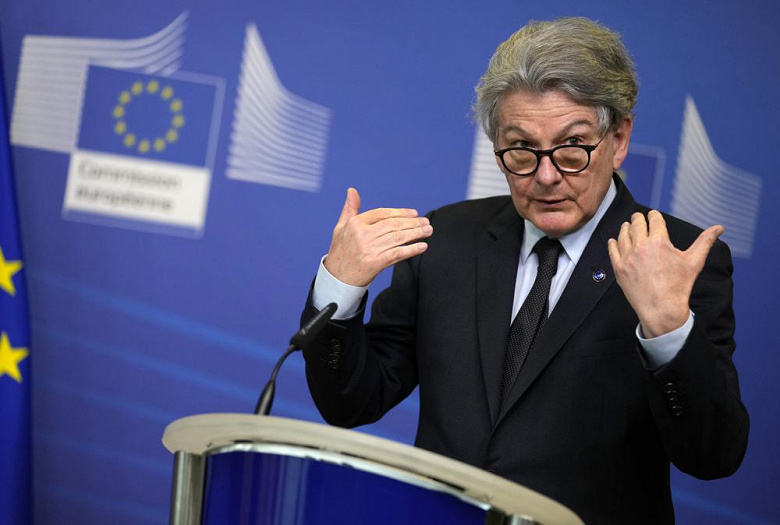 In the future, it is planned that manufacturers should be responsible for the safety of devices throughout their entire service life, but no more than 5 years. At the same time, supervisory authorities will be able to seize devices without protection and issue fines to their manufacturers.
At the same time, the Computer and Communications Manufacturers Association (CCIA) believes that such a law will slow down the emergence of new devices in the EU markets, since time will be spent on their verification. Instead, it is proposed to improve cooperation with trusted trading partners in order to guarantee security.
Previously reported that USB-C will become a common charging port for all phones, tablets, cameras and other gadgets in the EU