The European Union plans to introduce Ukraine into its free roaming zone, which will give Ukrainians the opportunity to use the services of their mobile operators without overpaying for international calls. The President of the European Commission Ursula von der Leyen wrote about this in her blog.
"We will introduce Ukraine into our European roaming free zone. It's time to do it. We will enable Ukraine to maximize its potential. […] I am going to Kyiv today to discuss all this with President Volodymyr Zelensky", – said the head of the European Commission.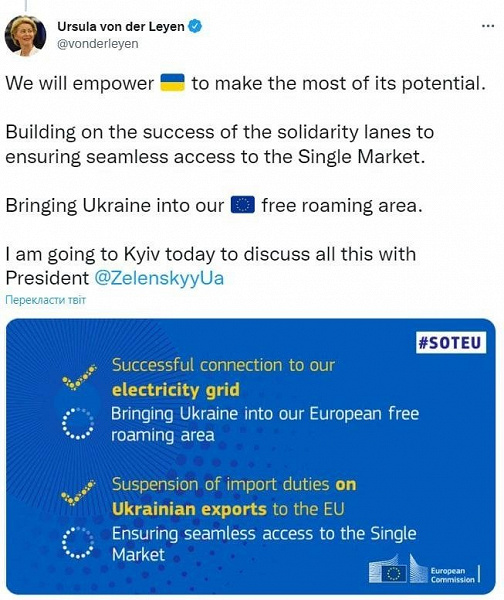 At the moment, EU officials are studying all aspects of such a possibility. However, it is not yet known when this system will work.
At the same time, earlier reported that in Russia over the past six months the cost of international roaming tariffs has increased. Basic tariffs have risen in price by 5–40%, while the cost of options that allow you to save on communication services while traveling has increased by 40–60%.
But until the end of the year paid roaming can cancel between Russia and Belarus.