New Intel Raptor Lake processors, like GeForce RTX 40 graphics cardsclearly have an impressive frequency potential.
We have already seen how Core i9-13900K can reach 8GHz, now the mark of 8.2 GHz was taken. Of course, this is when using liquid nitrogen.
This frequency was achieved only on one core, while the rest worked in the frequency range of 5.7-6.3 GHz.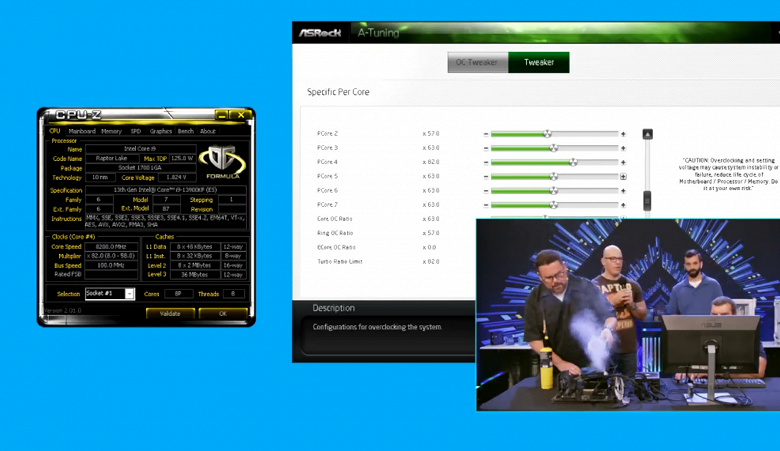 Judging by the results, the Core i9-13900K is still unlikely to outperform the AMD FX-8370/8150, which top the table of records in terms of frequency with a result of over 8.7 GHz. And even the result of Celeron B 352 at 8543 MHz is unlikely to be beaten, but the Core i9-13900K has definitely already broken all other records among Intel processors, that is, in terms of overclocking, this is the company's best CPU in almost 20 years.