A food delivery drone built by Alphabet subsidiary Wing landed on overhead power lines in Brisbane, Australia and caught fire.
As a result, energy company Energex shut down the grid, leaving about 2,000 people without electricity for about 45 minutes, and 300 consumers without electricity for three hours. There was no damage to the network, and Energex quickly responded to problems.
This is the first time I see this happening. Maybe it's just a hardware problem. Perhaps it was human error. The food was still hot in the drone delivery box when the crew got there. Fifteen years ago we asked people to be careful when they give their children kites for Christmas and where they fly them. We are now asking parents to be very careful where their children fly their drones.
Energex Representative Danny Donald
Wing drones fly like fixed-wing aircraft, and take off and land vertically. They are used to deliver food and drinks over short distances. Usually flights last no more than 10 minutes. The company currently operates in three countries – the United States, Finland and Australia – but has had particular success in the Australian suburbs.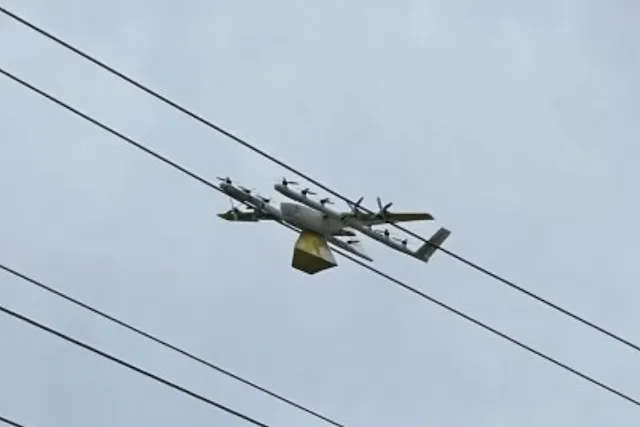 As of August last year, Wing was offering delivery to approximately 100,000 customers in Brisbane, and as early as March of this year, it was serving twice as many customers. Wing says drone delivery is suitable for suburban areas because these regions have high customer base, easy flight conditions, and are not as well served by delivery companies.