DeepCool has expanded its range with a whole new series of CPU coolers.
The AG series includes the AG200, AG300, AG400, AG620, AG400 LED, AG400 BK ARGB, AG500 BK ARGB, and AG620 BK ARGB and AG500 WH ARGB models.
As you can understand from the name, there are actually five models, but there are several modifications of some of them, which are distinguished by backlighting. More specifically, the LED models offer additional RGB lighting, and the LED models are available in all white (WH) or black (BK) colors.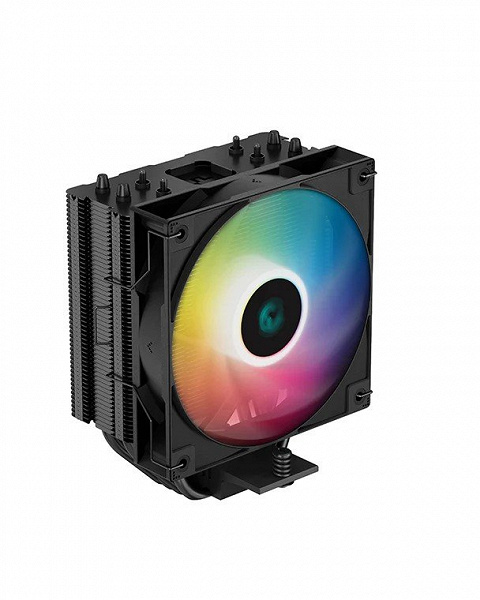 It is also worth noting that the higher the number in the name, the more productive the cooler is. In particular, AG200 is designed for TDP 100W, AG200 can already be used at TDP 150W. The corresponding indicator for the AG400, AG500 and AG620, as well as for their backlit modifications, is 200, 240 and 260 watts, respectively. All new items are compatible with AMD AM4 and AM5 processors, as well as with Intel LGA1700/1200/1151/1150/1155.
Separately, it is worth highlighting the noise level. In older models, the fans rotate at speeds up to 1850-2000 rpm, so the coolers are very quiet. The manufacturer talks about noise no more than 29.4 dBA.
It remains to be added that the novelties are quite inexpensive: