In Russia, more and more new car models continue to appear. So, on the aggregator site Autonews.ru, an advertisement for the sale of a Mercedes-Benz SL R232 roadster was found. This is an absolute novelty: the production of such cars began this year.
Under the hood of the car is a 4.0-liter gasoline engine with a capacity of 585 hp, which works together with a nine-speed "automatic". Drive to all four wheels. The roadster accelerates to 100 kph in 3.6 seconds. The equipment list includes adaptive cruise control, ABS, light and rain sensors, parking sensors, an all-round camera system, and a lane control system. The cabin has an on-board computer with a multimedia system, there is also wireless charging, a premium audio system.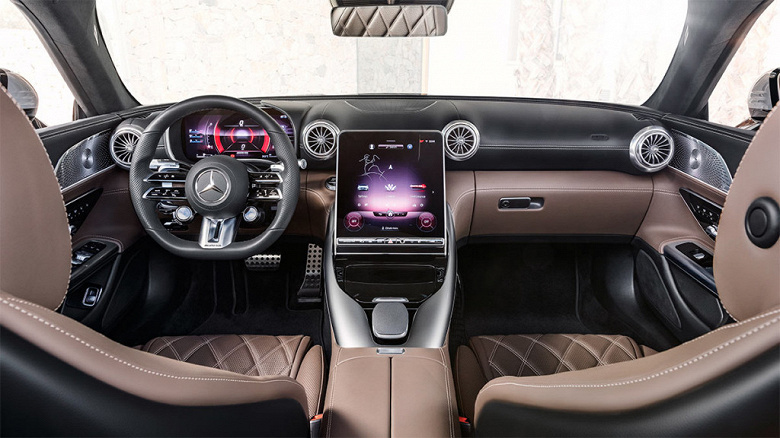 The car is estimated at 24.5 million rubles. According to the dealer, the cost already includes logistics costs, customs fees, as well as the cost of issuing EPTS. The seller also promises a one-year warranty on all components and assemblies.