Details about the weapon that was used a week ago for the assassination of al-Qaeda leader Ayman al-Zawahiri using a CIA air force drone.
For this, the Hellfire R9X Ninja rocket was used. Hellfire missiles were created in the 1970s to destroy Soviet tanks. In the 1990s, many varieties of missiles with different capabilities appeared. They can be launched from helicopters or Reaper drones. These rockets can explode before impact or during a collision.
The Hellfire R9X Ninja Missile does not use an explosive warhead to destroy the target. To destroy a person, the accuracy, speed and kinetic energy of a 45-kilogram rocket fired from a height of up to 6 km are used. The rocket is equipped with six blades that open at the last moment. As a result, when hit, there is no explosion, no mass destruction, no collateral deaths.
According to sources, the Hellfire R9X Ninja is not a new development, since back in 2017 the same missile was allegedly used in Syria to kill al-Qaeda deputy leader Abu Khair al-Masri.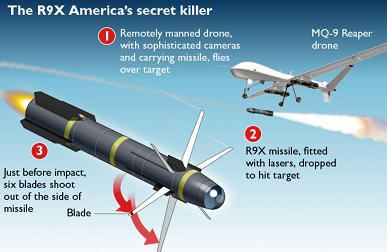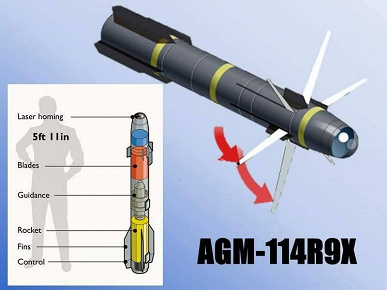 This missile was developed during the Obama administration, while the use of the Hellfire R9X Ninja was never officially recognized by either the Pentagon or the CIA.