Boeing does not expect approval of the 737 Max 10 until summer 2023. This was reported by Reuters on Monday, citing a letter from the US Federal Aviation Administration sent to the US Congress.
"According to Boeing's current project plan, the 737-10 will not receive the modified certificate type until summer 2023 at the earliest.", – the agency quotes the words from the management letter.
According to the agency, the current deadline for obtaining regulatory approval for Max 10 is December. If Congress refuses to grant approval, Boeing will have to change the cockpit alert to meet current requirements, which could significantly delay the introduction of this model into service. However, the company did not conduct all the required examinations and did not provide the remaining documents by mid-September, which had to be done to obtain approval in December, the agency notes.
The US Federal Aviation Administration and Boeing declined to comment.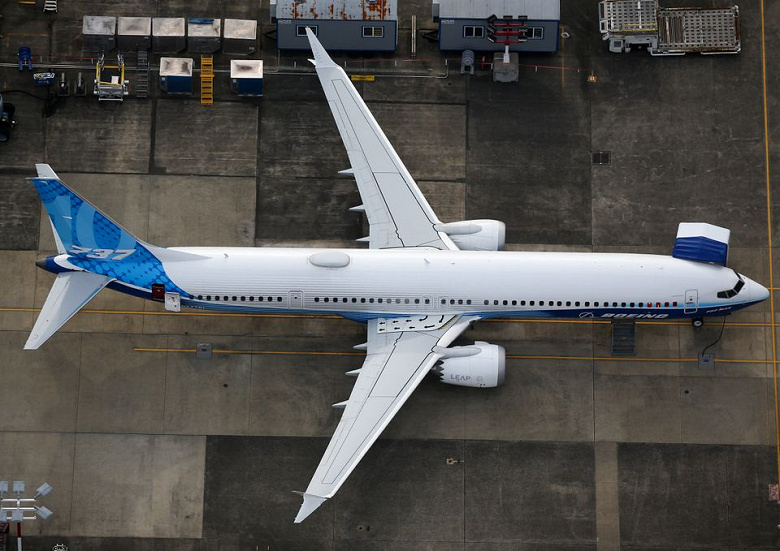 Previously, the operation of the Boeing 737 Max was suspended after two accidents. On March 10, 2019, an Ethiopian Airlines Boeing 737 Max 8 crashed in Ethiopia, killing 157 people. On October 29, 2018, 189 people became victims of the crash of an aircraft of a similar model of Lion Air in Indonesia. Boeing management later admitted that in both cases, the aircraft experienced a malfunction in the MCAS (Maneuvering Characteristics Augmentation System) before they crashed. After that, many countries, including Russia, the United States and the EU states, for security reasons, suspended the operation of aircraft of this series.
The new cockpit alert requirements are part of a certification reform law that was passed in 2020 after two plane crashes.
In the meantime, Boeing still can not deal with the 737 Max, COMAC C919, which is a completely original Chinese design and competes with both the Boeing 737 and the Airbus A320, has already received a type certificate and is ready to operate commercial flights.