Wuling Hongguang Mini EV made a lot of noise not only in its home market in China, but throughout the world. And this is not surprising, because it has become the most affordable electric car in the world – close to a full-fledged car. An improved Hongguang Mini EV came out this year, and some interesting competitors appeared as well. Among them is Changan Lumin.
According to a source, the company calls the car a "national tourist boutique car." It is difficult to call it tourist, since the power reserve in the top version reaches 300 km, but the "boutique" is a reference to design. And the car looks really nice, somewhat reminiscent of the classic Mini. And there are a lot of colors too. The car will be offered in white, dark green, blue, gray, light green, gold and dark red colors. Design feature – hidden handles. They say that for the first time in the class.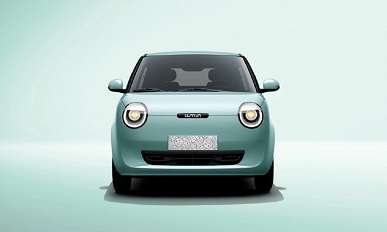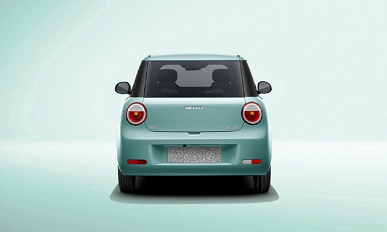 The dimensions of the electric vehicle are 3270 x 1700 x 1545 mm, the wheelbase is 1980 mm. It is designed for four people and is equipped with ergonomic seats. The car is equipped with two airbags (frontal), high-strength steels are used in the design.
The center console has a 10.25-inch touchscreen. The car's infotainment system supports voice control and smartphone integration.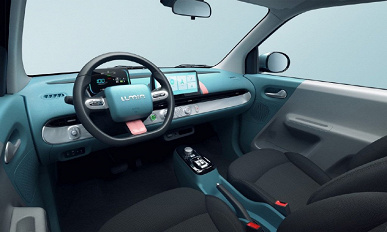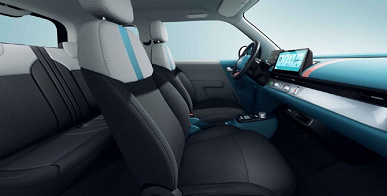 Three traction batteries are provided for Changan Lumin – with a capacity of 12.92 kWh, 17.65 kWh and 27.99 kWh. The maximum power reserve, respectively, is 155, 210 and 301 km. True, the last option will go on sale later than the others. For the car, there are two options for electric motors – with a capacity of 41 and 48 hp. To increase the range between refueling, a recuperation system is provided that uses energy during braking to charge the battery.
Pre-sales of Changan Lumin will start in May, and retail sales will start in the second half of the year. There are no prices yet, but they will be formed explicitly with an eye to the standard. That is, on the Wuling Hongguang Mini EV.