In China, during a road test, a hybrid version (PHEV) of the large crossover Geely Xingyue L (Monjaro) was filmed. Judging by the first photographs, if the outside of the body changes, then only slightly. So far, no changes are visible.
Geely has previously released a hybrid version of the Monjaro, which is made according to the traditional HEV scheme and does not have a battery charging port. Photos confirm that the car has such a port. It is located above the arch of the left rear wheel, opposite the gas tank, located on the right. The interior has also not changed, it has retained a huge panel, which consists of three 12.3-inch screens.
The car is expected to be equipped with a hybrid system consisting of a 1.5-liter turbocharged four-cylinder engine and an electric motor. Transmission will be a 3-speed DHT Pro electric hybrid gearbox. The same setup is used in the Geely Emgrand L Thor Hi-X Hybrid Sedan (PHEV). The total output of the power plant must be at least 317 hp. at 610 Nm of torque.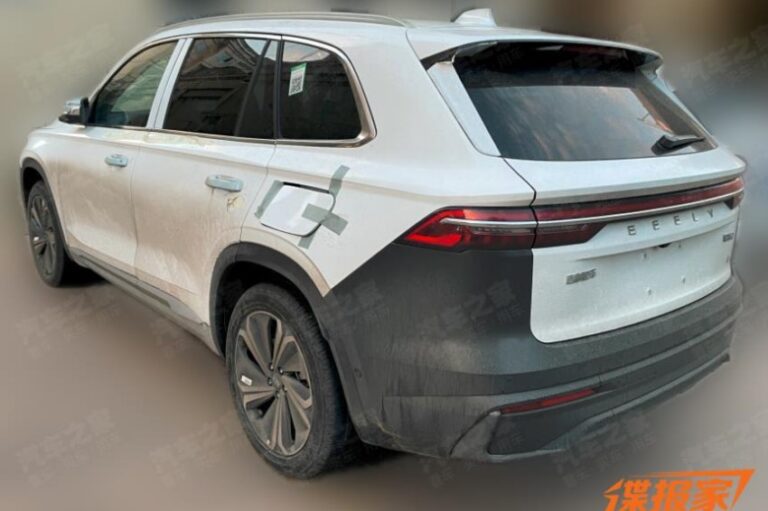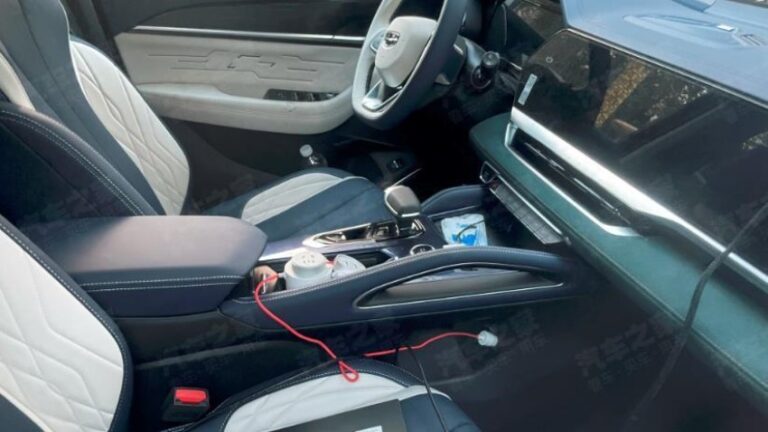 Last week information appeared that Geely is preparing an even more powerful version of the Geely Xingyue L hybrid crossover. The Ministry of Industry and Information Technology of the People's Republic of China has published data that it will be a traditional hybrid with a 2.0-liter engine and all-wheel drive.
In Russia, the original Geely Monjaro should be released in the fourth quarter of this year.