The tiny electric vehicle, called the Wuling Hongguang Mini EV, is officially only sold in China and is built by SAIC-GM-Wuling Automobile, a joint venture between SAIC Motor, Liuzhou Wuling Motors Co Ltd and General Motors.
Wuling Mini EV is the best selling electric car in China. In two years since the start of the sale of the model, it amounted to almost 400,000 units. In the first half of 2022, 188,653 Wuling Minis were sold. Recall, it took the Nissan Leaf almost 10 years to sell 500,000 units worldwide.
Cars have already appeared in Russia, they are brought to order to customers. The photo shows the Wuling Hongguang Mini EV in the GameBoy Special Edition. The car has a declared power reserve of 300 km and a power of only 41 hp, as well as a curb weight of 700 kg. Dimensions are 2997 x 1493 x 1604 mm with a wheelbase of 2010 mm.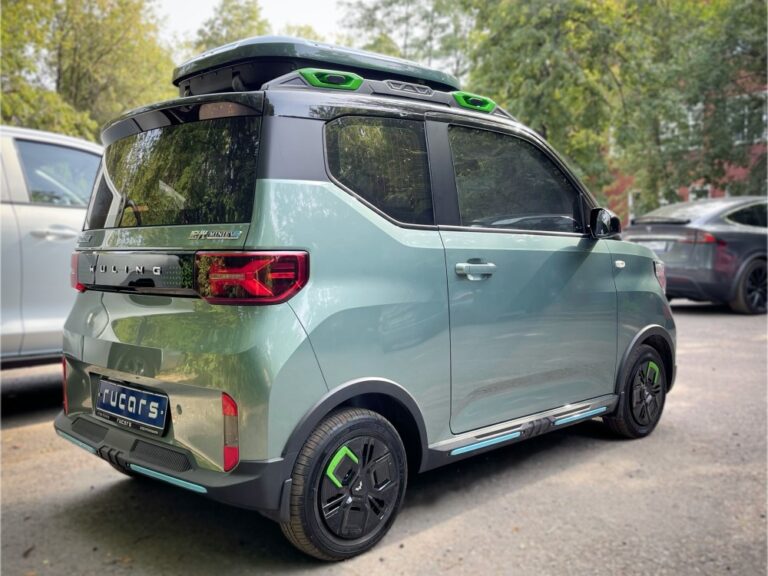 And now the main thing: in China, the starting price for a car in the GameBoy version is 69,800 yuan, or about 600 thousand rubles at the current exchange rate. At the same time, the basic version in China is estimated at 280 thousand rubles in terms of our money. In Russia, the price of the Wuling Hongguang Mini EV in the basic version starts at 1.5 million rubles.