The Core i5-13400 processor is already showed, which in general is almost not far behind the Core i5-12600K, but there will also be a Core i5-13400F with a disabled iGPU and a lower price. And fresh data show that the novelty will not rise in price relative to its predecessor.
This CPU has already appeared in the ShopBLT assortment with a price of $216. For comparison, the Core i5-13400 is also priced at $244, while the Core i5-12600KF, with which the novelty can compete, costs $277.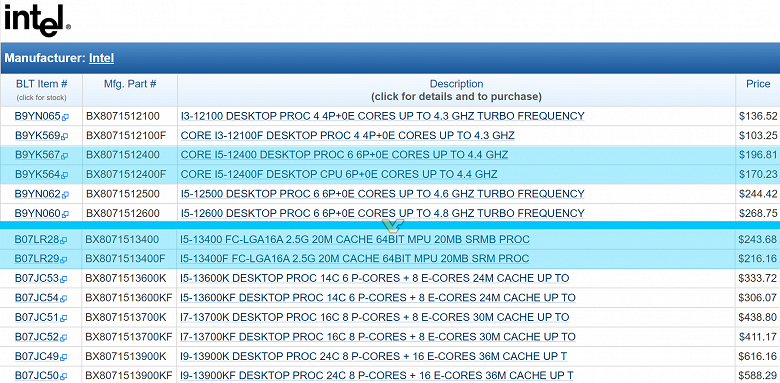 If we compare the Core i5-13400F with its predecessor, then at one time the Core i5-12400F started at about the same $ 215, but now it has fallen in price to $ 170. Either way, the core i5-13400F will offer impressive performance for the money.
Recall that the new configuration will include 10 cores: six large and four small. The predecessor only has the same six large cores, which makes for a big difference in performance.