The Li Auto L9 full-size hybrid crossover debuted in China last summer, and already in December, Russian dealers began taking orders – then they asked for 5.9-7.1 million rubles for the car. And it was a good offer, because the price of the Li Auto L9 (already produced in 2023) has increased significantly.
The minimum you can count on now is 6.25 million rubles, but this is the only offer from a dealer in Novosibirsk. And other dealers (in Novosibirsk, Chelyabinsk, Irkutsk and Vladivostok) ask for 8.7-9.9 million rubles for a crossover. Such prices – even under the order. So the rise in prices is obvious, and significant.
And the crossover itself has not changed in any way with the transition to the new model year – it is still too early to talk about some restyling, since it is not even a year old, and demand in the home market is still high. Recall that the length of the Li Auto L9 is 5218 mm, the wheelbase is much larger than the Toyota Land Cruiser 300 both inside and out. The power plant is represented by a 1.5-liter turbo engine and a pair of electric motors with a total power of 449 hp. On pure electricity, the crossover can travel up to 215 km, the maximum range is 1315 km.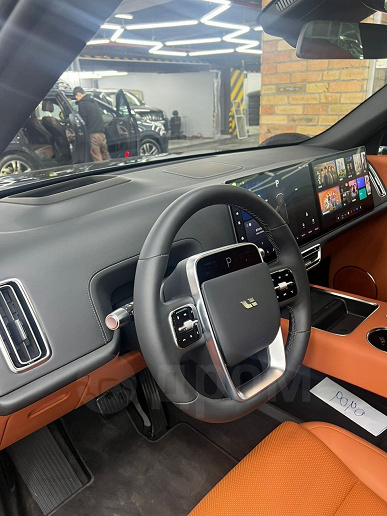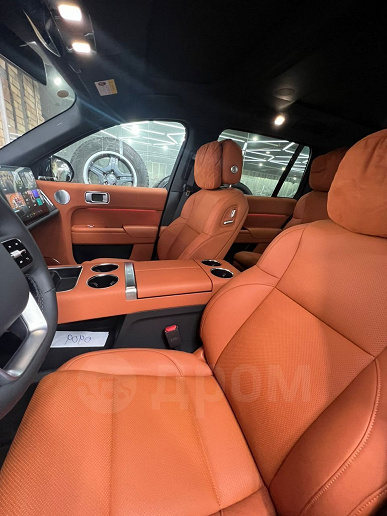 The equipment of the crossover from the pictures (the Irkutsk dealer asks 8.8 million rubles for it) the seller describes as follows: "maximum configuration, black body, 6-seater orange interior, massage of the first row and second row of seats, OLED screen, refrigerator, music: 21 speakers, 2160 W, Dolby Atmos 7.3.4., third row electric adjustment, factory electric footboards, 2 generator".