Toyota has introduced an all-new hybrid Toyota Prius, which switched to a new version of the GA-C platform, received a new design and became much more technologically advanced than before.
The new Toyota Prius has become faster, it accelerates from 0 to 100 km / h in less than 7 seconds. Range thanks to the new hybrid system (presented as a "parallel hybrid" and "plug-in hybrid") has increased by about 50%, and the solar panels in the PHEV version further increase it to an average of 1250 km per year. The new Prius has learned to be a full-fledged "socket on wheels", allowing at least two electrical appliances to work and charge from itself.
The design has also changed a lot, now it is a streamlined five-door coupe on 19-inch alloy wheels. At the same time, the new aerodynamic shape is given to the car not just for show, but to minimize fuel consumption and carbon dioxide emissions.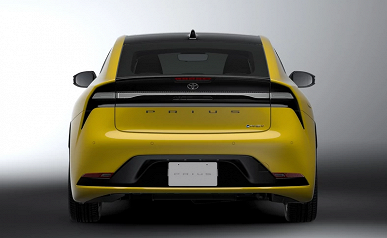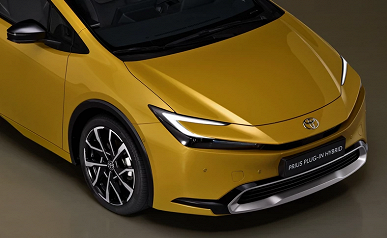 The body has become lower by 50 mm (1420 mm), and the upper part of the roof has been moved back. At the same time, the car is shortened by 46 mm to 4600 mm and extended by 22 mm to 1782 mm. The wheelbase increased to 2750 mm (+ 50 mm) made the interior more spacious.
The 2.0-liter petrol unit produces 148 hp. (111 kW) and works with a new 160 hp electric motor. (120 kW). The total power is 223 hp. (164 kW). Compared to the old 122 hp Prius plug-in hybrid. (with 1.8L engine) the new generation is much more powerful. This is not only the most beautiful, but also the most powerful and dynamic car in the 26-year history of the model. The new Prius PHEV accelerates from 0 to 100 km/h in 6.7 seconds.
The second option is a "parallel" hybrid, powered by two gasoline engines to choose from: a 1.8- or 2.0-liter internal combustion engine with a total output of up to 193 hp. In higher trim levels, such a Prius will be equipped with the Nissan e-Four all-wheel drive system, in which all four wheels are driven.
The start of sales of the fifth generation Toyota Prius is scheduled for December this year. Toyota will announce prices later.