As expected, after initial announcement Geely held another presentation in which it revealed details about the all-new Geely Coolray 2023 crossover, and also published new photos of the car and interior.
The car has changed a lot in appearance, increased in size, and also received a new four-cylinder engine. In China, the car was called Binyue, now the name has changed to Binyue Cool.
Up front is a large grille, tapered LED headlights with dotted daytime running lights. New door sills, moldings and 18-inch wheels are also eye-catching by seeing the original model. The length has increased by 50 mm and is 4380 mm. The width was the previous 1800 mm, and the height and wheelbase are 1609 and 2660 mm, respectively.
Inside, we see a completely new design, a different panel and steering wheel, redesigned door cards and a redesigned central tunnel, which has slightly fewer buttons, and a large gear lever has given way to a small joystick. Of course, two large screens are also striking, and the central one is slightly turned towards the driver.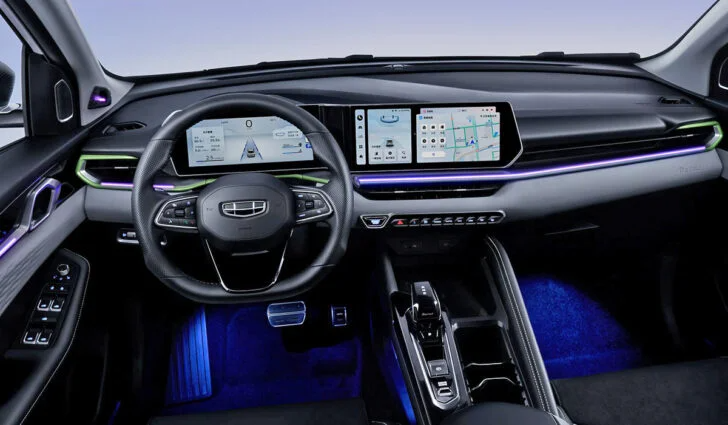 Former 177 hp engine. was replaced by an engine created by Aurobay, which was founded after the merger of the Volvo and Geely engine divisions. It produces 181 hp. at 290 Nm of torque. The image is complemented by a seven-speed "robot" with two clutches and front-wheel drive.
The acceleration time from 0 to 100 km / h with the new engine was reduced from 7.9 to 7.6 seconds, and the "passport" fuel consumption for the NEDC cycle decreased from 6.3 to 5.8 liters per 100 kilometers.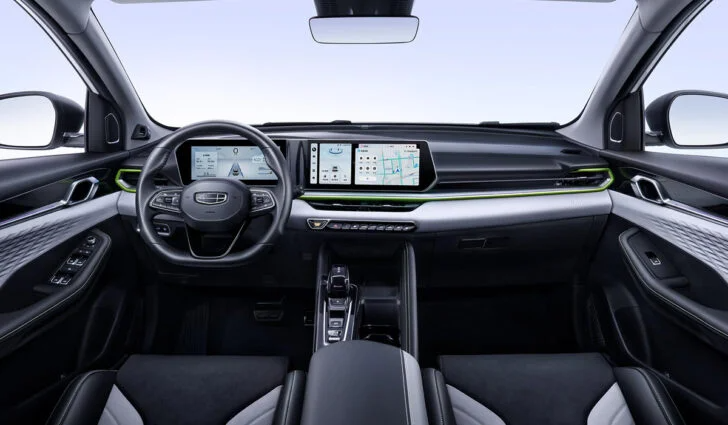 Sales of the updated Geely Coolray will begin in China in the fall. There is no information yet on the timing of the appearance of the car in Russia.