Benchmarks continue to appear on the Web that give an idea of ​​the performance of the latest AMD Dragon Range mobile processors on the Zen 4 architecture. This time, the Ryzen 7 7840HS lit up in the Cinebench R23 test, and in multi-threaded mode it showed a convincing superiority over the Ryzen 7 6800H.
A laptop built on the Ryzen 7 7840HS was tested in China. Alas, what kind of model and what kind of cooling system it has is not reported, only the test result is known, and even then only in multi-threaded mode. It amounted to 16,854 points. In comparison, the Ryzen 7 6800H scores 13,611 points. Since the number of cores in these CPUs is the same, the frequency makes the greatest contribution to the performance increase: the Ryzen 7 7840HS operates at a frequency of 3.8-5.1 GHz. The TDP of the processor is 35-54W (configurable depending on the laptop's cooling system), so performance can vary greatly from model to model.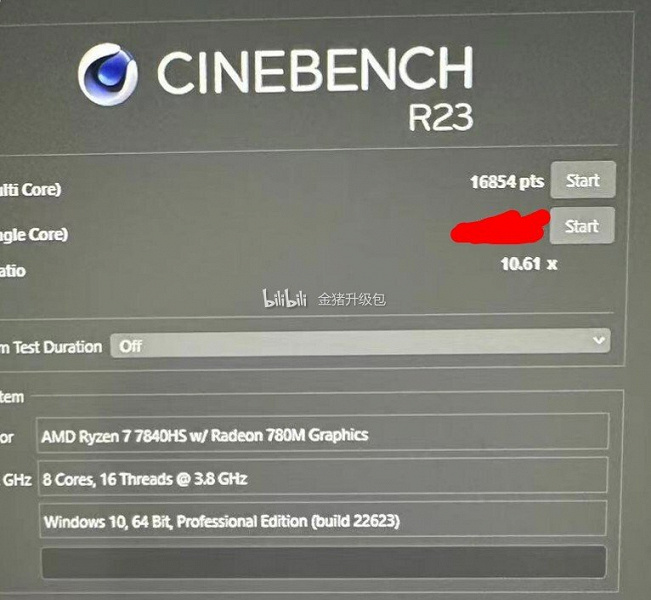 The Ryzen 7 7840HS also includes an AMD Radeon 780M GPU based on the RDNA3 architecture with a frequency of 2.9 GHz and 12 compute units.