As we have already reported Yesterday, Elon Musk presented a fresh prototype of the Optimus humanoid robot, details of which were published by Slashgear.
The robot is able to move all fingers independently, and there are sensors in the fingers for feedback and control of the grip force. The robot will be able to keep track of what it is holding. The arms have 27 degrees of freedom, the body – more than 200. At the same time, the robot weighs about 73 kg and consumes 100 watts in a sitting position and 500 watts when walking.
The heart of Optimus is a single-chip system developed by Tesla. He received Wi-Fi and LTE modules for a permanent connection to the Web. The 2.4 kWh battery is also designed by Tesla and is built into the Optimus' chest.
The charge is expected to last a full day, though it's unclear at this stage how much work the Optimus can handle. Elon Musk acknowledged that Tesla still has a lot of work to do to improve and refine the Optimus.
However, the Tesla CEO is enthusiastic about the potential: "Our goal is to build a useful humanoid robot as soon as possible. We plan to produce robots in large volumes, with low cost and high reliability."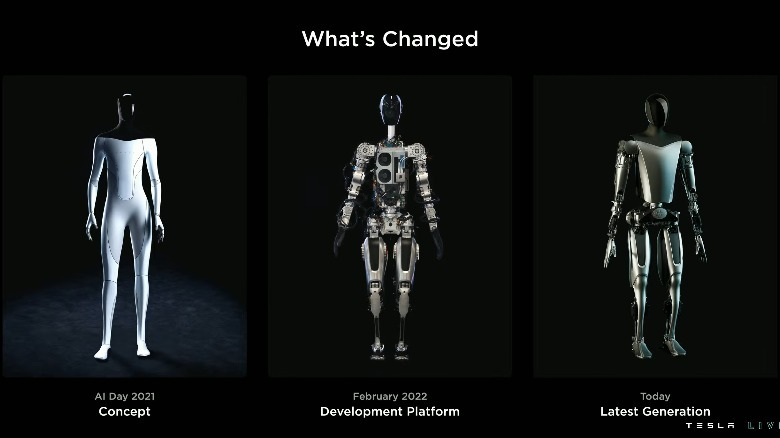 The biggest surprise is pricing, where Musk is very ambitious: "It's expected to cost a lot less than a car." Probably less than $20,000 is my guess. This is significantly less than even the cheapest Tesla car."
Musk said the robot's knee joint is inspired by human knees. Tesla also conducts crash tests, similar to those its cars go through, to make sure that any damage to the robot from a fall will only be superficial.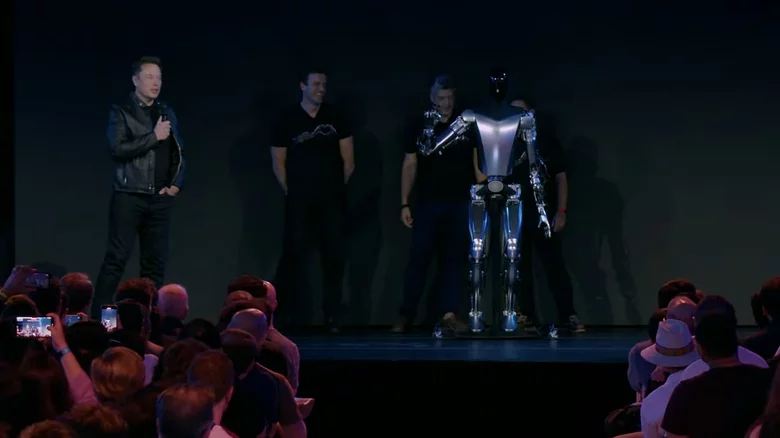 The date of the start of sales has not yet been announced.