In the US market, Tesla began to programmatically block up to 128 km of travel on older Model S. This was done after paid maintenance. According to the source, this is done in order to obtain a ransom from users in the amount of $ 4,500. After payment, the company returns access to the full mileage.
One of the Twitter users said that his used Model S 60, owned by his friend, had the battery changed. After that, the range will be 550 km, which is comparable to the Model S 90, whose battery capacity is 90 90 kWh. Later, the owner turned to the service to replace the on-board computer, and after that the car became like the Model S 60 – up to 422 km. Attempts to prove their case were unsuccessful, the service said that a full run could be returned for $ 4,500.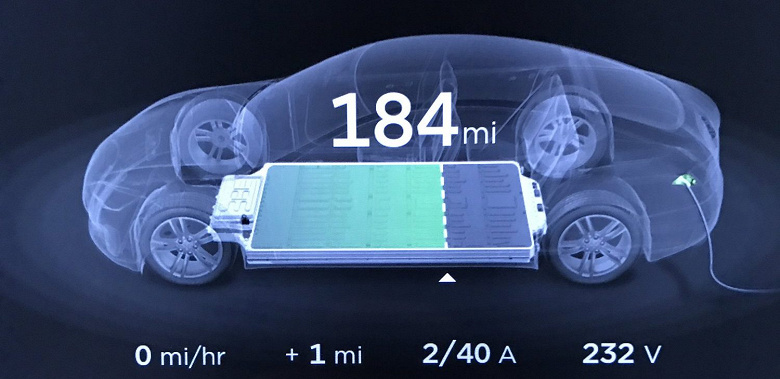 Fortunately, the thread on the social network turned out to be viral, Tesla paid attention to it and promised to unlock the full battery capacity of 90 kWh for free.
This is not the first such case in the history of the company. Previously, Tesla sold Model S electric vehicles with programmatically limited mileage. For example, the Model S 40 and Model S 60 differed only formally in terms of equipment. In both cases, 60 kWh batteries were used, but in the younger model, the capacity was blocked at 40 kWh.
In its Tesla began to offer a paid full capacity unlock, but then abandoned this idea. But it seems that such "locked" batteries are still used in the event of a warranty replacement of batteries, and the owners are not warned about this.
In addition, Tesla branded navigator and other Standard Connectivity services become paid