In the latest beta version of the Telegram mobile client for Android, there was a mention of anonymous virtual phone numbers that can be bought. They will be on sale on the Fragment site, but the exact launch date has not yet been given.
These numbers will begin with the code +888, and it will be impossible to call them. They are designed specifically to work with Telegram and are used to receive confirmation codes. It is not yet reported whether there will be rooms with a different code.
The price, terms of sale or other data about the system are also not reported. However, it is possible that the scheme will work the same way as with nicknames that are already sold on Fragment.
Note that the site has already found the most expensive nickname – @news. They paid $1.76 million for it. The name of the buyer is not disclosed.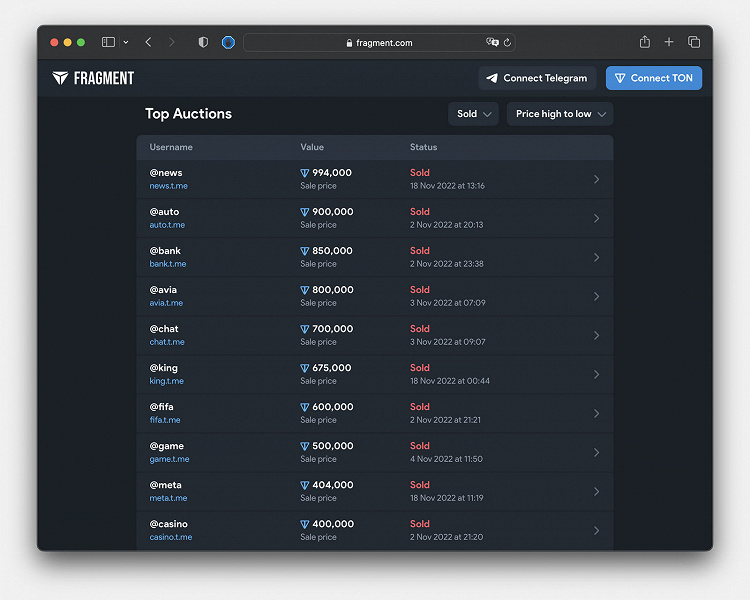 Recently on Telegram added circle decoding, new emoji and other features, as well as improvements to the iOS app.