TCL Foldable and Rollable Phone: TCL is going to launch its first foldable smartphone. TCL has introduced two devices. A device is a prototype. Its screen can be turned in and out. The second device is foldable and can be rolled up. The smartphone is currently named Ultra Flex. It can be folded in or out using the 360-degree rotating hinge.
According to tech experts, TCL's foldable phone has an 8-inch PLP AMOLED display with 2,460×1,860 resolution. TCL has not yet provided any information on how the display or hinge will work.
double folding phone
TCL says that having a dual foldable display has its advantages. When folded inwards, it will function similar to the Samsung Galaxy Z Fold series, whereas when folded outwards like the Huawei Mate X, it can act as the camera's viewfinder.
Both the devices are just concepts as of now. These have not yet come under the product category. TCL said that the Ultra Flex is being showcased for the first time, while the Fold n' Roll has previously been showcased only in China.
Ultra Flex and Fold N' Roll
The 360-degree Ultra Flex is similar to the Samsung Galaxy Z Fold 3 and Microsoft Surface Duo 2 available in the market. But TCL's phone can also be turned in the opposite direction. The back-folding capability of the phone makes it possible to use the device with one hand as there is no cover display.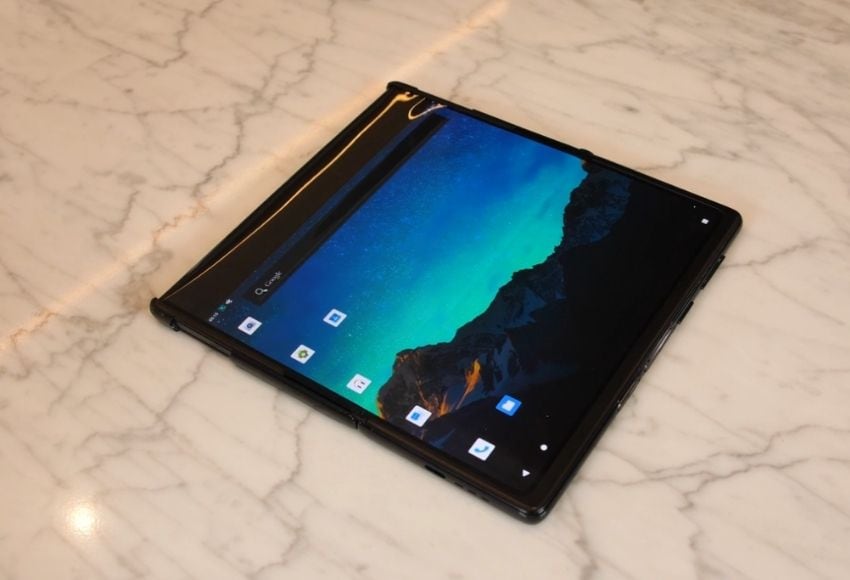 (Image- www.cnet.com)
This design makes the Ultra Flex concept more of a hybrid between the Galaxy Z Fold 3 and Surface Duo 2. Microsoft's foldable has two screens joined together in the middle, whereas, TCL's prototype has a larger screen that folds inwards. But like the Surface Duo 2, this TCL phone can be folded back to use multiple modes. Ultra Flex Samsung's foldable has a screen that folds in half. But Samsung's Galaxy Z Fold 3 doesn't fold differently like TCL's Ultra Flex prototype and Surface Duo 2.
TCL's Ultra Flex flaunts an 8-inch AMOLED screen with 2,480 x 1,860 resolution. This feature makes it bigger than the 7.6-inch screen of the Galaxy Z Fold 3. TCL company has not given any information about the processor or camera resolution of the device.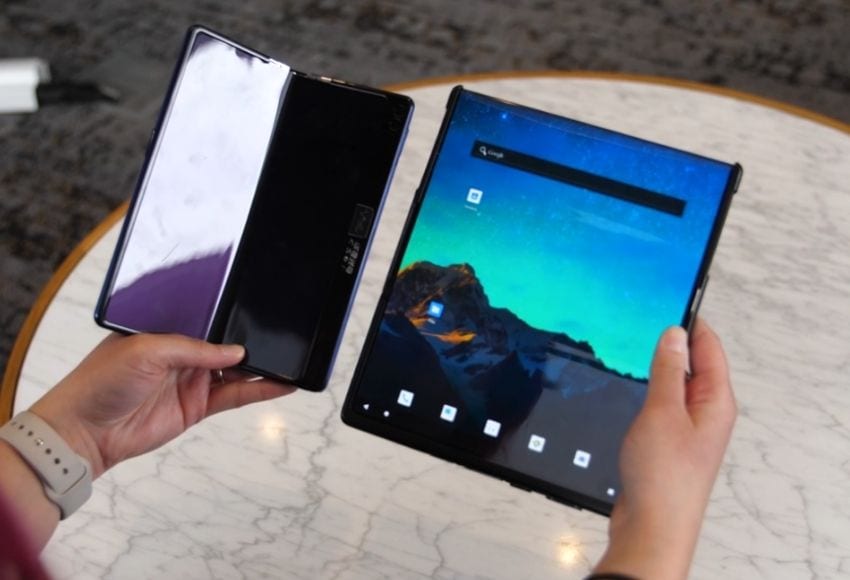 (Image- www.cnet.com)
Tcl will compete
TCL is well known in the world of Smart TV. But the smartphone is still new in the market. But its investment in foldable devices indicates that it intends to challenge the biggest players in the mobile industry for years to come.
The question is when will TCL actually start selling the foldable phone. And if TCL does launch a foldable phone, then it intends to sell it for $700 or less i.e. around Rs 50-55,000. If TCL brings a foldable phone in this range, then the competition in the market will be very intense. Because the foldable phones currently available in the market cost more than Rs 1 lakh.
foldable phone world
According to the International Data Corporation, foldable phones are still a new part of the smartphone industry. These phones account for only 0.5% of the mobile market till 2021. But in 2025 this number is expected to increase to 1.8%. IDC says that foldable phones are expected to capture a third of the market for premium Android phones. Keeping this in mind, Samsung, Microsoft and Motorola have released foldable phones. There is also talk of Apple iPhone coming to a foldable phone. But for the time being it is just a discussion.