new Delhi.
Tata Motors Beats Hyundai To Regain 2nd Position In Indian Market: The year 2022 was the best year for Tata Motors, where the company sold around 5.27 vehicles. This homegrown company replaced foreign car company Hyundai Motors on many occasions this year and in this the last month of the year, i.e. December 2022 was also there. Yes, Tata has once again overtaken Hyundai and has now become the second largest car company in India after Maruti Suzuki. In fact, Hyundai's car sales have been witnessing a significant decline for the past few months and Tata has once again overtaken Hyundai in December 2022 due to bumper sales of cars like Tiago and Tigor, including Tata's Nexon and Punch.
Hyundai's car sales have decreased a lot.
Looking at the December 2022 Car Sales Report, Hyundai Motor India sold a total of 38,831 cars, which were the top selling SUVs along with hatchbacks and sedans. Hyundai's December 2022 car sales have seen a 20 percent increase annually, but a 19 percent decline in monthly sales. On the other hand, looking at Tata Motors December car sales report, the company sold a total of 4,00,43 cars, which is an annual growth of 13 percent. At the same time, Tata Motors sold a total of 46,037 cars in November 2022, in such a situation, Tata Motors has registered a decline of 13 percent in monthly sales.
The year 2022 was a blast for Tata
Talking about the entire journey of Tata Motors for the year 2022, the company sold a total of 5.27 lakh cars in the Indian market last year, of which 1,23,055 cars were sold in the first quarter from January to March. After this, a total of 1,30,130 cars were sold in the second quarter of April to June. Tata Motors sold a total of 1,42,331 cars during July to September 2022 and then a total of 1,31,303 cars during the last quarter of the year from October to December 2022. Tata has sold more cars in the second half of the year 2022 than in the first half.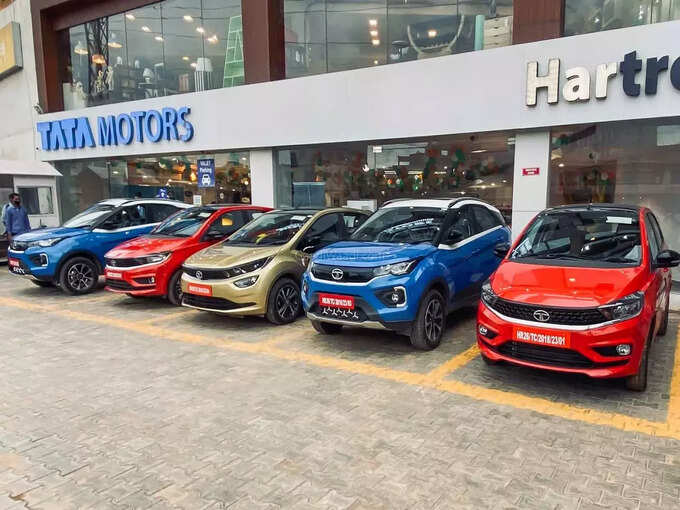 Popular Tata Cars
Let us tell you that Tata Motors has now strengthened its position in almost every segment in the market. While the Tata Tiago has petrol, CNG as well as electric variants in the hatchback segment, the Tigor sedan is also a force to be reckoned with. In the SUV segment, with the Tata Punch as well as the top selling Nexon and then powerful SUVs like the Harrier-Safari, this homegrown company has been bringing better options to the people. Tata Nexon EV is also selling well. Due to good look-features as well as safety, people are focusing on buying Tata cars.