Highlights
Tata Motors sold 35,299 passenger vehicles in December
Hyundai Motors sold just 33,312 cars in December 2021
Tata Motors sold over 3.3 lakh cars in 2021
Tata Motors Beats Hyundai In Indian Market: The year 2021 was a tremendous one for Tata Motors and after trying all year, this domestic company finally overtook the foreign car company Hyundai Motors in December and has now become the second largest car company in India. Till now Hyundai Motors was named after Maruti Suzuki, but in December, Tata Motors has established itself in the second position by selling more cars than Hyundai. In fact, for the last few months, Hyundai's car sales have been seeing a lot of decline and the popularity of different Tata cars has helped Tata Motors to overtake Hyundai.
Hyundai's car sales have come down a lot…
Looking at the December 2021 car sales report, Hyundai Motor India sold a total of 32,312 cars, which were from different segments. Hyundai's December 2021 car sales have seen a decline of about 32 percent annually. At the same time, a decline of about 13 percent has also been seen in the monthly sale. Looking at the Tata Motors December Car Sales Report, the company sold a total of 35,299 cars, which is an annual growth of about 50 percent. Tata Motors sold a total of 29,780 cars in November 2021, so Tata Motors has shown a boom in the monthly sale as well.
Tata's long jump
During the last few years, Tata Motors has introduced good cars in every segment in India. Especially in the SUV segment, the recently launched small SUV Tata Punch as well as the Tata Nexon and Tata Nexon Electric in the compact SUV segment changed the fortunes of Tata and as a result, Tata was able to sell more cars than Hyundai in the month of December 2021. . The company should also try to maintain its identity as the country's second largest car for a long time.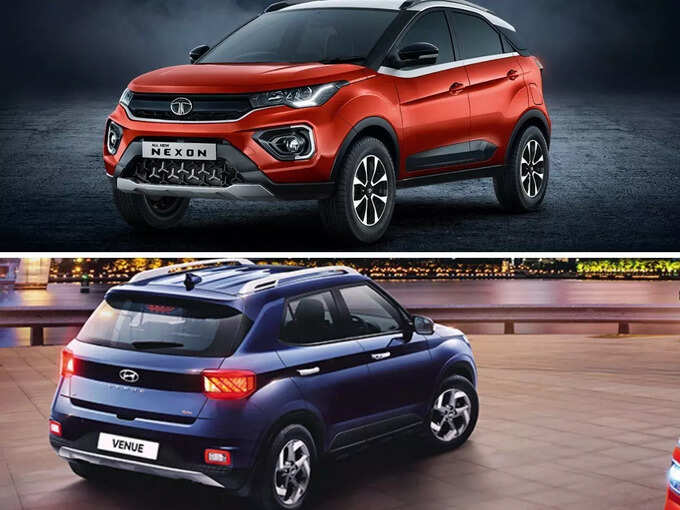 Tata's journey of the year 2021 interesting
At present, if you tell about Tata's journey for the year 2021, the company sold a total of more than 3.3 lakh cars in the Indian market last year, of which 83,859 cars were sold in the first quarter from January to March. After this, a total of 64,387 cars were sold in the second quarter of April to June. After this, during the month of July to September, Tata Motors sold a total of 83,930 cars and then in the last quarter of the year, a total of 99,005 cars were sold during the month of October to December. In this way, even in difficult times, the cars of Tata Motors continued to make a place in the hearts of the people and today the company has become the second most popular company.